Mariah Carey Defends New Year's Eve Show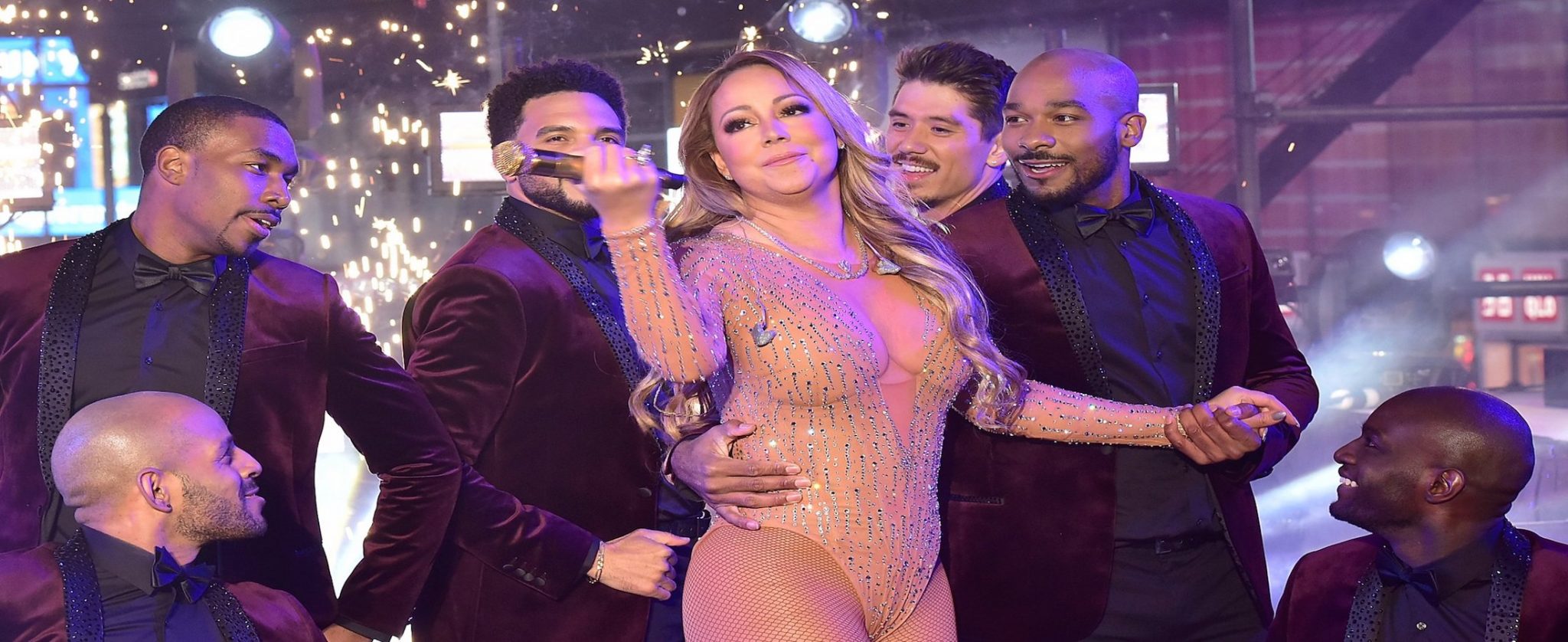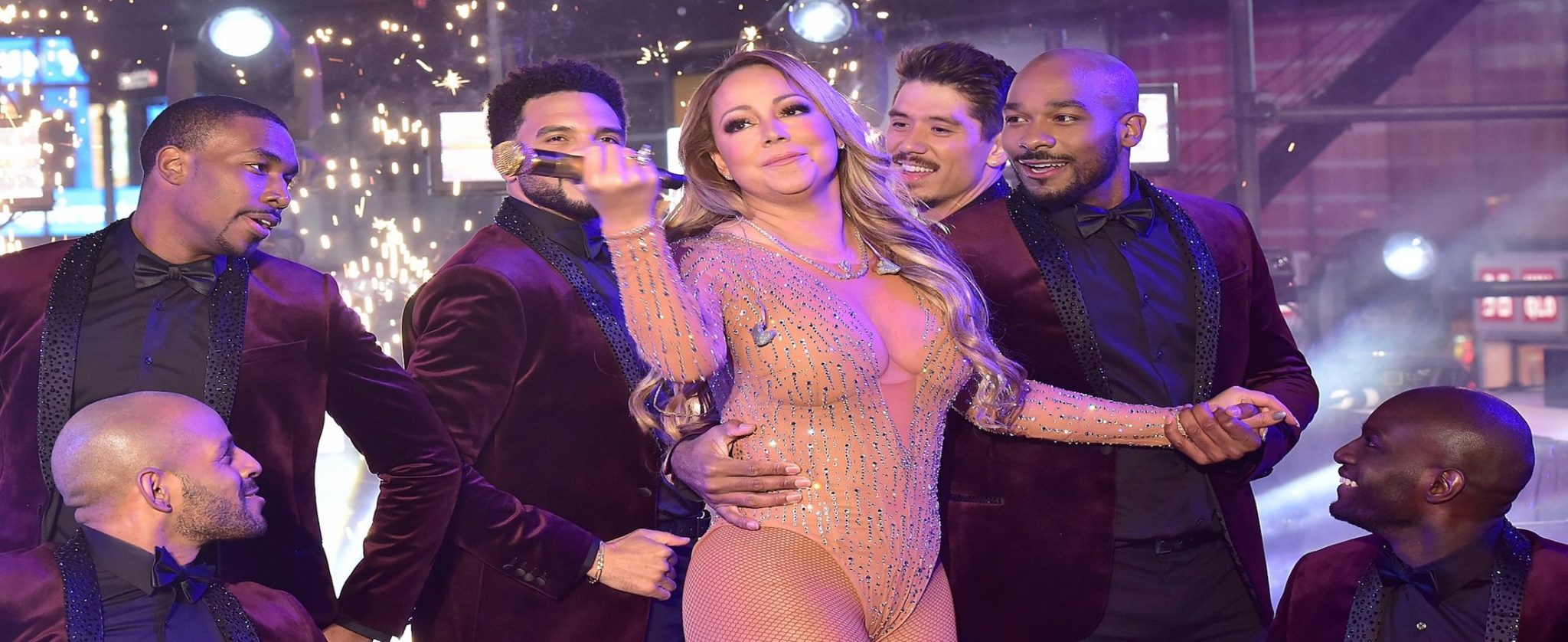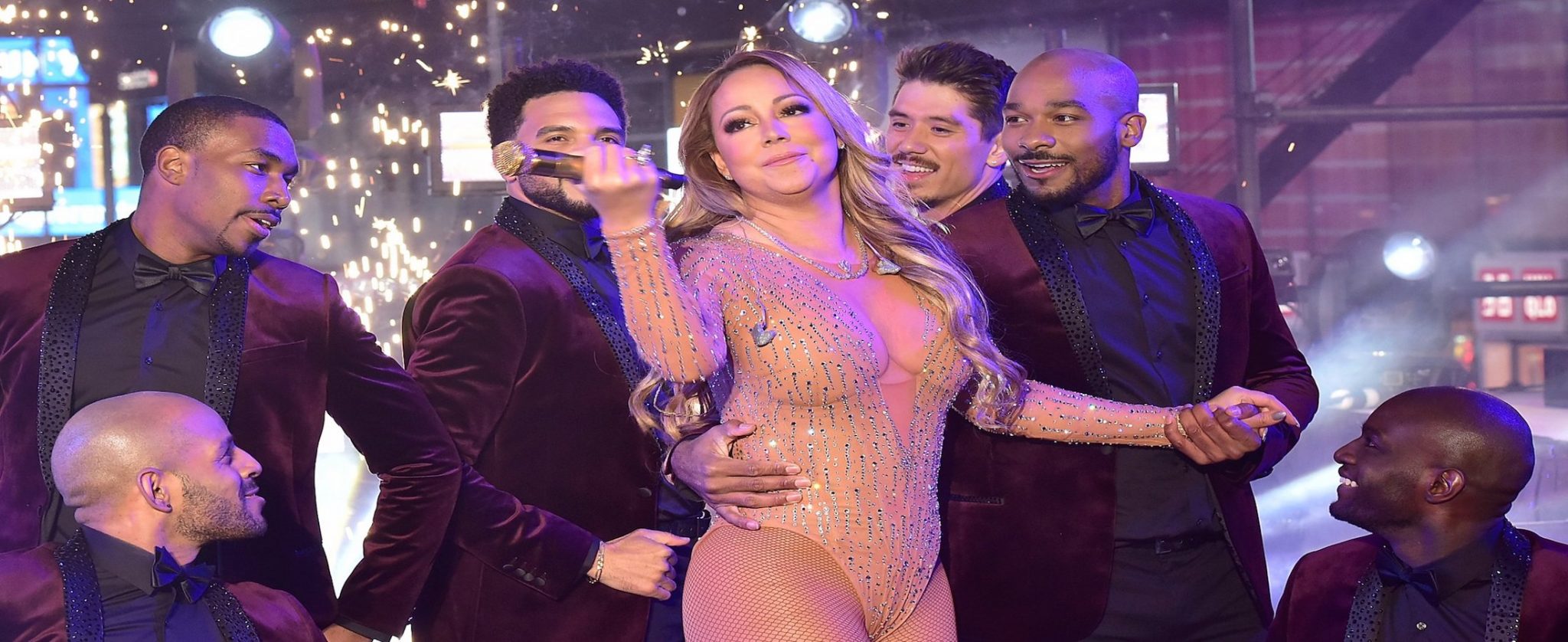 ---
Entertainment –
Mariah Carey Defends
New Year's Eve Show
---
By now, we've all heard about (or actually witnessed) the train wreck of a performance from singer Mariah Carey in Times Square on New Year's Eve.  What we may not know about is the laundry list of excuses Mariah has since offered to explain why her "supposed-to-be-live-but-wasn't" performance was so gosh darn awful!

Entertainment
After suffering an inexplicable loss of her once powerful and dynamic vocal range, Mariah Carey hasn't actually sung live in more than a decade.  Instead, she has relied heavily on pre-recorded vocals that she simply sings along with or lip-syncs to.  Sound engineers have blended her own voice perfectly into pre-recorded vocal tracks, even timing her signature high-pitched wail to coincide with the singer moving her mouth as if she's actually still hitting the note live (she's not).  However, all of that changed on New Year's Eve.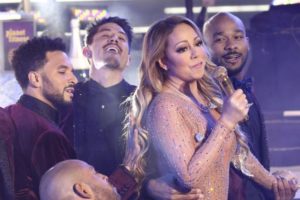 No one really knows for sure if she was frustrated, drunk, or a mix of both, but when the musical track started, Mariah Carey did not. Instead, she wandered from one end of the stage to the other complaining that she couldn't hear, as her dancers executed their choreography with precision. Meanwhile, everyone in Times Square and the millions watching on TV's around the world clearly heard Mariah's pre-recorded vocals chirping along without her.  The singer gave up.  The track did not.
Initially, Mariah blamed the hideous show on non-working sound monitors. Then, she blamed it on the lack of an adequate sound check prior to going live. Finally, she settled on placing all responsibility on the shoulders of Dick Clark Productions, which she claims purposely sabotaged her for their own personal entertainment.
For Jenny McCarthy, who co-hosted the evening with Ryan Seacrest, she is calling bullshit on Mariah Carey.
Entertainment
During her SiriusXM show earlier this week, McCarthy didn't hold back while discussing the diva's troubling performance.
"Mouths [were] hanging open, everyone [was] shocked. We only gave you a shortened version of that. We had to go through another song of her walking around," McCarthy explained. "It was just, it was so bad, and then for a moment I said, 'Take a step back, Jenny, and try to find some empathy right now.' And I did."
"All of a sudden I felt really bad for her because it was that bad, it was a complete train wreck," McCarthy continued. "And like [my husband] Donnie [Wahlberg] said, being in this business, I know what it's like to have your prompter go out. I know what it's like to have my inner ears go out. It's scary, I know what it's like when your brain malfunctions and you're on live TV. So I was like, you know what, I have sympathy for her."
Then McCarthy said her sympathy stopped abruptly when Mariah Carey and her team later accused Dick Clark Productions "of sabotaging her performance."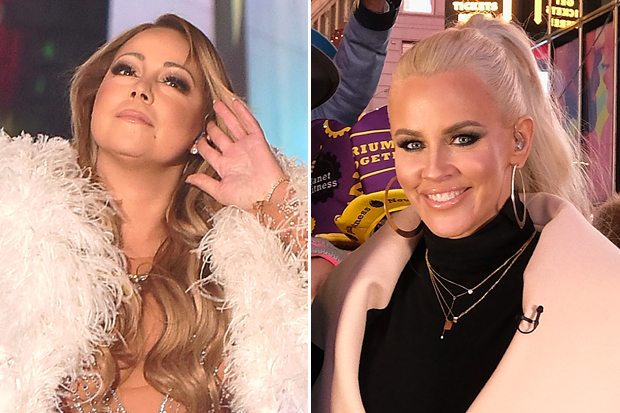 "Now I do understand our egos of course want to blame everyone but itself for mistakes, but I literally had a visceral reaction to her saying that Dick Clark Productions did this on purpose and for ratings," McCarthy said. "Dick Clark Productions has been doing this show for 45 years. So for [Mariah] to defame them was so incredibly insulting for the group of people who work their balls off preparing and rehearsing for their musical guests."
If that wasn't enough, McCarthy's husband, New Kids On The Block singer Donnie Wahlberg, also chimed in, saying "the buck stops with the artist."
"If you're going to be a boss or you're going to be a diva, then you know, again, it's your name, your face and your legacy on the line," Wahlberg said. "So you leave something to someone else, you have no one to blame but yourself. The music track, missing a vocal, that's on her. No rehearsal? That's on her. And to blame Dick Clark Productions, and Ryan Seacrest, by default, who's an executive producer, these people have made their career on love and respect of music and artists."
Ouch!
In a statement, Dick Clark Productions said: "To suggest that dcp … would ever intentionally compromise the success of any artist is defamatory, outrageous and frankly absurd."
Describing Carey as a "global icon and a treasure with incredible talent," former Sony Music chairman Tommy Mottola, who discovered Mariah Carey and was at one time married to her, believes she should ditch her advisers and "hire more seasoned and respected professionals."
Fair or not, many on social media are calling the career of Mariah Carey the final death of 2016. Nevertheless, in case you were already out ringing in 2017 and missed the atrocious performance, here are a few excerpts.
THANK GOD IT'S FRIDAY!
---
OK WASSUP! covers entertainment:
Mariah Carey defends NYE show.