Mary Tyler Moore Remembered By Hollywood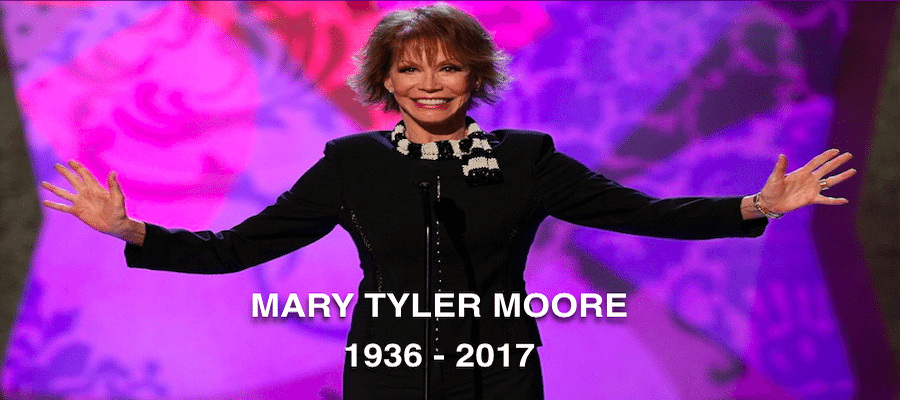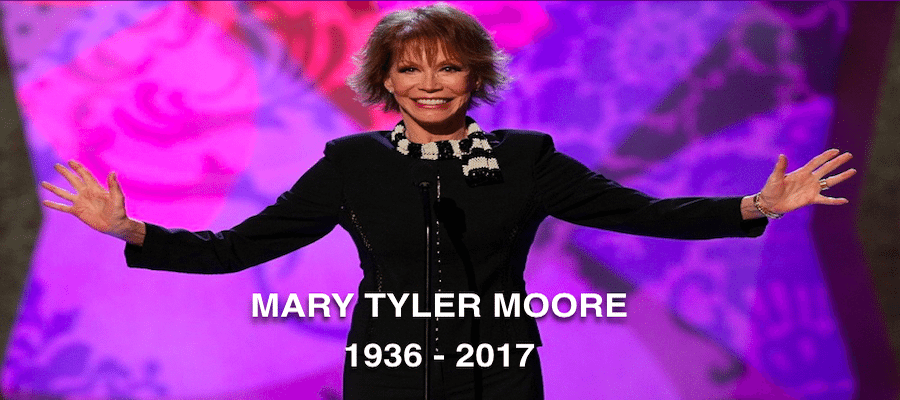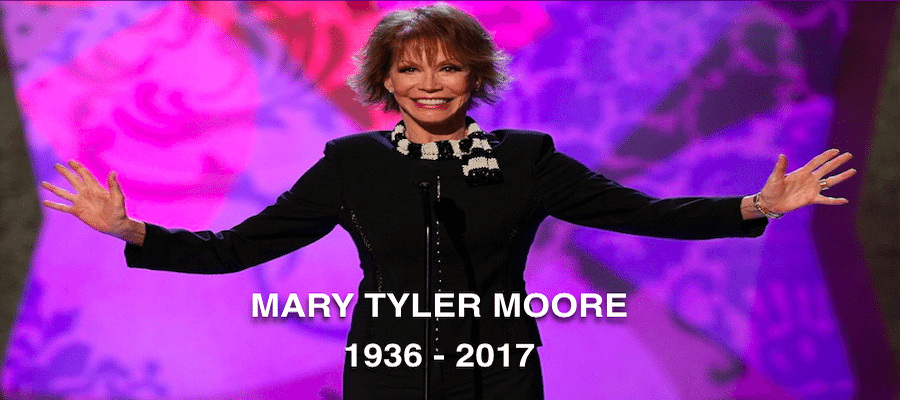 ---
Entertainment –
Mary Tyler Moore
Remembered By Hollywood
---
"Who can turn the world on with her smile?"
This week, the entertainment world lost a legitimate icon. Mary Tyler Moore passed away on Wednesday after being a decades-long soldier against diabetes.

Entertainment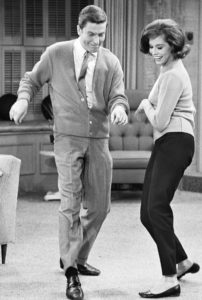 Moore was best known for her role as Laura Petrie on television's "The Dick Van Dyke Show," as well as her starring role as Mary Richards on the CBS sitcom "The Mary Tyler Moore Show." That show earned her 4 Emmy Awards out of the 7 she won over her lifetime and made her a role model for female sitcom stars who followed her.
A veritable Who's Who of Hollywood took to social media over the past several days to pay tribute to the beloved actress.
.
Even now looking at this picture I want to cry. I still can't believe Mary Tyler Moore touched my face. Will love her 4 ever. pic.twitter.com/6u4ELq27vN

— Oprah Winfrey (@Oprah) Jan. 25, 2017
.
Mary Tyler Moore changed the world for all women. I send my love to her family.

— Ellen DeGeneres (@TheEllenShow) Jan. 25, 2017
.
A great lady I loved and owe so much to has left us. I will miss her. I will never be able to repay her for the blessings that she gave me.

— Ed Asner (@TheOnlyEdAsner) Jan. 25, 2017
.
However, it was former TV husband Dick Van Dyke who provided the most touching tribute.
.
There are no words.
She was THE BEST!
We always said that we changed each other's lives for the better.
I… https://t.co/Xm8OBbQQ8j

— Dick Van Dyke (@iammrvandy) Jan. 26, 2017
.
Mary Tyler Moore was 80.
THANK GOD IT'S FRIDAY!
.
---
OK WASSUP! covers Entertainment:




Remembering a beloved TV icon.