Day Without Immigrants Overtakes The US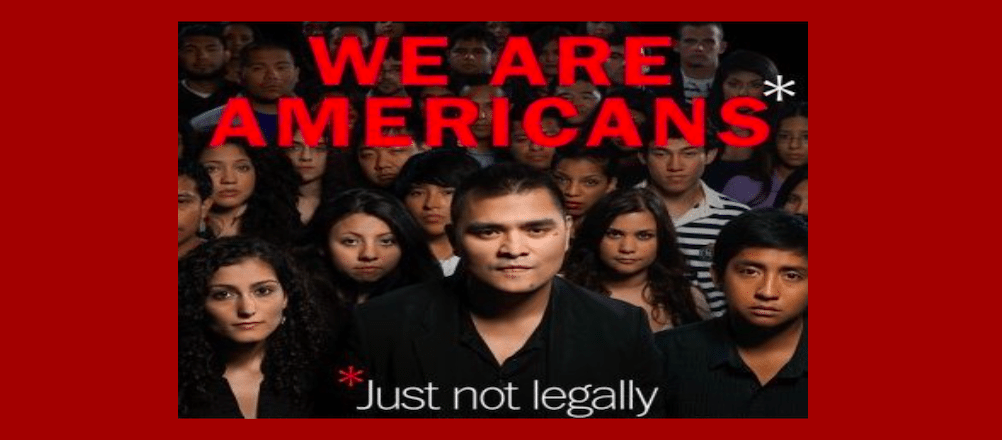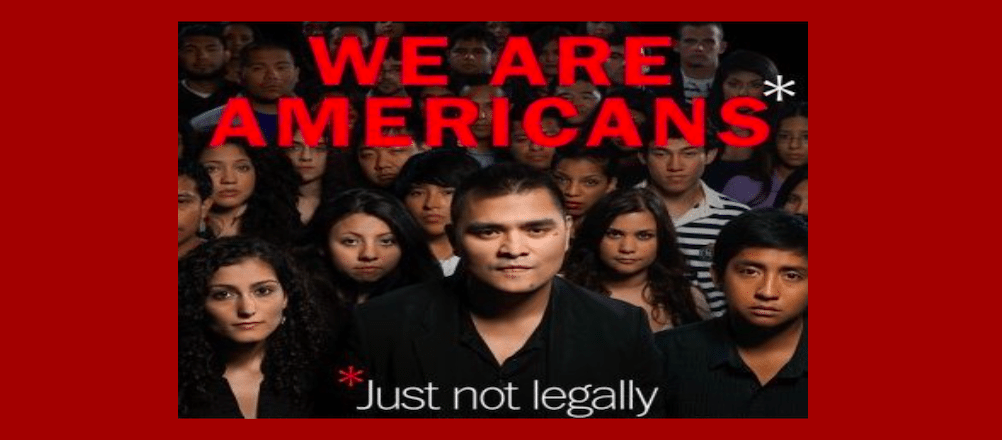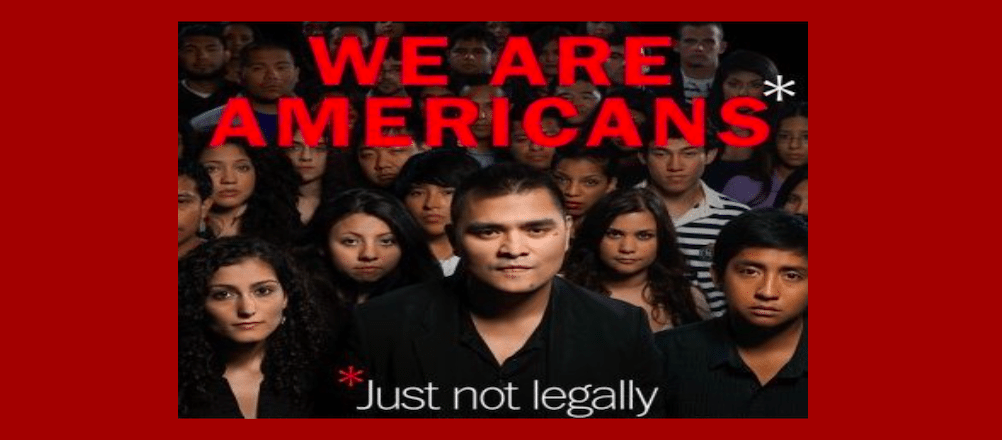 ---
Current Events –
Day Without Immigrants
Overtakes The US
---
How would the United States deal without immigrants for a day? That's a question Americans were forced to deal with last Thursday during a nationwide 'Day Without Immigrants' showdown.

Current Events
Cities from coast to coast got a taste of exactly what a day without immigrants would be like in America. Immigrants — both documented and undocumented — stayed home from work, kept kids home from school, shut down businesses, refused to spend money, and took to the streets in protest to show Donald Trump and his America the importance of immigrants and how they form the lifeblood of the country's economy.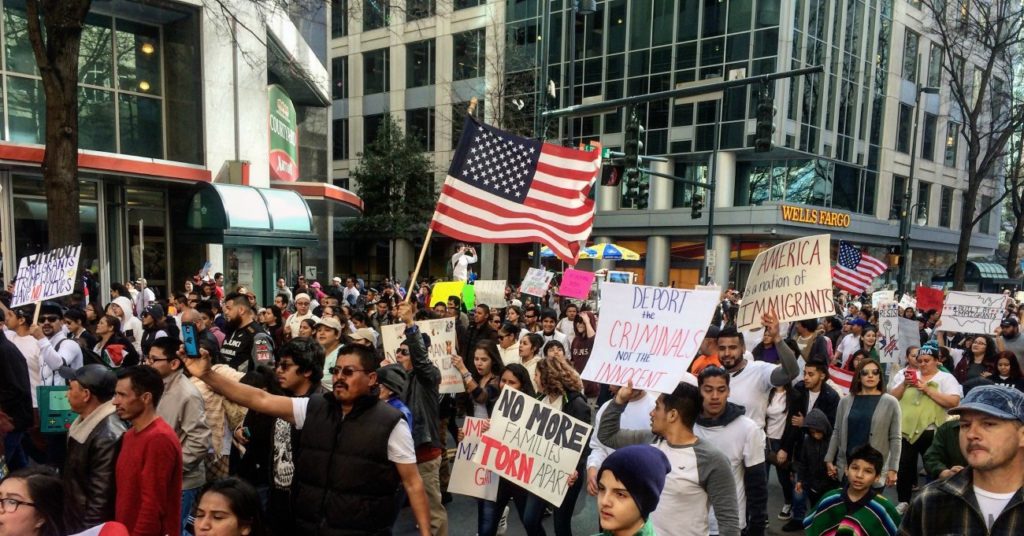 According to planners of the Day Without Immigrants, many Americans are eager to rid the country of immigrants from Mexico and poor latin countries without fully understanding the magnitude of their contributions toward day-to-day life in the US. However, last Thursday gave a rather eye-opening glimpse into what the US would be like if Trump got his way and halted the flow of immigrants.
"I'm here to be the voice of those who can't speak," said 30-year-old Erika Montes, who participated in a march to the White House. "I'm here to show my students and their families, and my friends and family that teachers are supporting them and we are going to make sure they have a safe place."
On the Day Without Immigrants, farm crops went completely ignored. Construction sites were virtual ghost towns. Hotel housekeeping came to a near standstill. Restaurant kitchens were critically understaffed. Home handyman jobs went undone.  Children were left without nanny care. Additionally, many businesses either chose to participate or were forced to close due to lack of adequate personnel, while grocery and department stores saw a dramatic downturn in their economic intake due to immigrants staying home and choosing not to spend a dime.
In a dramatic look at the numbers, the National Restaurant Association said that of the 14.4 million people who work in the restaurant industry, 23% of them are foreign-born. Additionally, an analysis by Pew Research found that approximately 1.1 million of the restaurant industry's workers were undocumented in 2014. That makes restaurants second only to construction when it comes to relying on undocumented workers.
Here are a few stories from the Day Without Immigrants:
.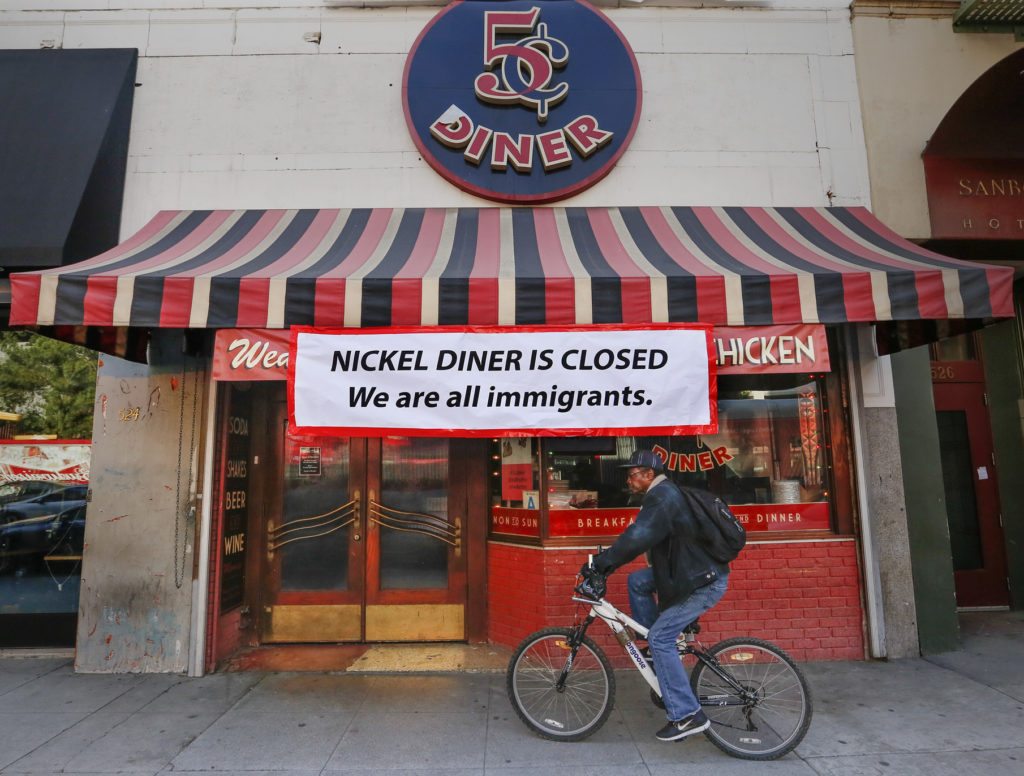 Matt Carr, who owns the Little Red Fox restaurant in Washington, D.C., was immediately onboard in allowing his immigrant employees to strike, despite their vital importance to his business.
"We have three prep cooks on strike today for 'A Day Without Immigrants.' They are all parents worried about their families and futures," Carr said.
However, before the workers went on strike, they made sure the business was well taken care of.
"Dear Matt, kale salad is ready," the protesters wrote on a note for their boss. "Fruit salad just needs blueberries + mint. Oranges are cut. Thank you, The ladies of the kitchen."
.
When your prep cooks go on strike, but still get all their work done a day in advance because #love & #family. #ADayWithoutImmigrants pic.twitter.com/DvRNJ5shKY

— Little Red Fox (@littleredfoxdc) February 16, 2017
.
Carr said he appreciated the dedication of his employees, and recognized that without his immigrant employees (who come from Venezuela and Guatemala), his business would fall apart.
"We're a very small business, and without them, we would not be able to open today," he said. "They not only gave me a heads-up about the strike but did double the work yesterday so we would be in good shape today."
Carr lent support to his employees by washing dishes and preparing food.
"Immigrants are the backbone of this country and the heart and soul of the service industry," he said. "Without them, our small businesses would crumble. They are also part of our family here at Little Red Fox, and I, too, am worried about their future under this administration."
.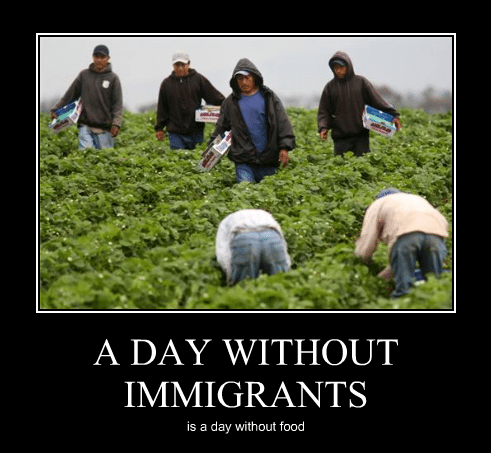 Sanjuana Gonzales and family moved from Mexico to Texas in 1988 to work as migrant farm workers. They became legal permanent residents, and Gonzales is now a dual citizen. However, her life has hit a variety of roadblocks in achieving the American dream.
When Gonzales was 18, her hands were damaged from repetitive work in the fields. While working on the farm, she was also putting herself through community college.
"In college, I was hiding my hands because I didn't want other people to know that in my other life, I was a farm worker," Gonzales said.
She eventually earned a master's degree in healthcare administration and now works for her county government managing contracts for social service programs. She's always at work every day — except for last Thursday — in support of the immigrant strike.
"It's a very controversial issue right now, even between my own co-workers and friends," Gonzales said. "Some of us are Democrats, some of us are Republicans. But it's an issue we're talking about."
Gonzales made her strike day possible by using a vacation day, although she was careful not to spend any money on Thursday.
"I told my daughter we're not buying anything, and we're not eating out," she said. "This is how we're going to make an impact. … So (the government) can acknowledge what we contribute to the economy, to the culture."
.
As the daughter of Mexican immigrants, Eunice Arcos wanted to join the Day Without Immigrants. So the night before, Arcos nervously texted her bosses at Makeup On The Go Cosmetics in Dallas, asking them to join her in solidarity.
They granted her wish.
"We will be closed tomorrow!" her bosses responded to her delight. "My heart is so happy!" the college student tweeted in support of her employer.
.
My heart is so happy! I wrote my bosses and suggested that we closed the store today for #DayWithoutAnImmigrant and they went for it! ???? pic.twitter.com/RP9n56RjOf

— Eunice A (@eunice_aa) February 16, 2017
.
According to Arcos, because her parents came from Mexico City 35 years ago, her entire family decided to participate in the strike.
"My parents were once immigrants, so it was really important to be part of this boycott," she said.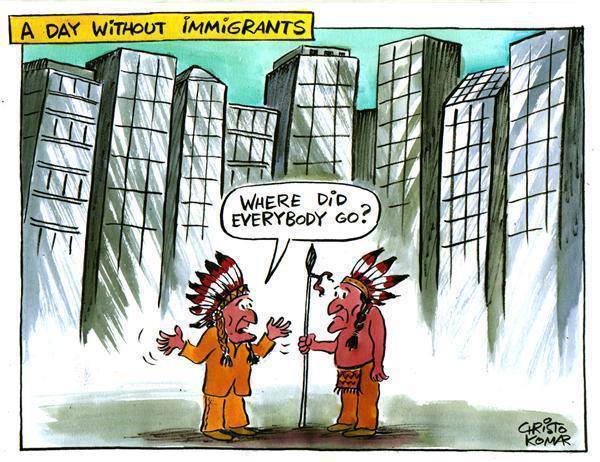 Current Events
America is a melting pot of immigrants.  Some came on their own, while others were forced here via slavery.  However, let's face facts: immigrants — particularly undocumented immigrants — often do the jobs Americans need to be done but don't want to do themselves.  However, immigrants — particularly undocumented immigrants — can also create a drain on America's economy, with their need for health care (usually done via hospital emergency rooms) and social services (such as welfare).
Are we shooting ourselves in the foot by forcing this new hard line against undocumented immigrants? Or are we saving ourselves and our resources by forcing all immigrants to follow the rules and come to the US legally?
TAKE OUR POLL:
---
OK WASSUP! covers current events:




'Day Without Immigrants' overtakes US.