Transgender Bathrooms Trampled By Trump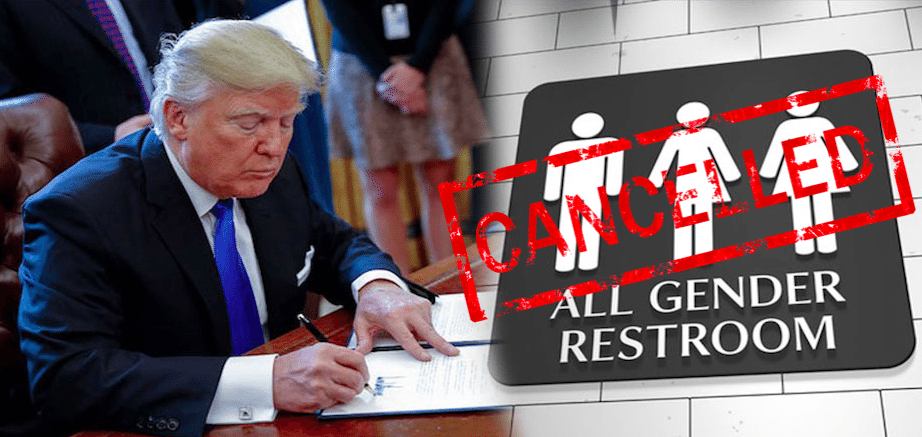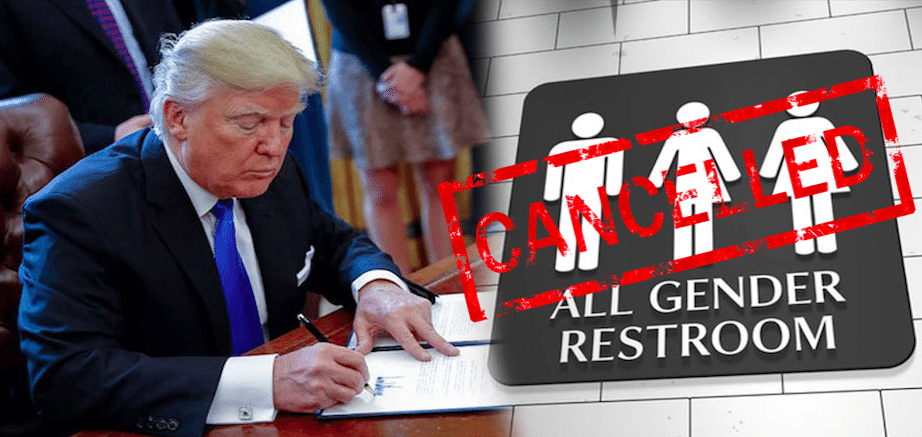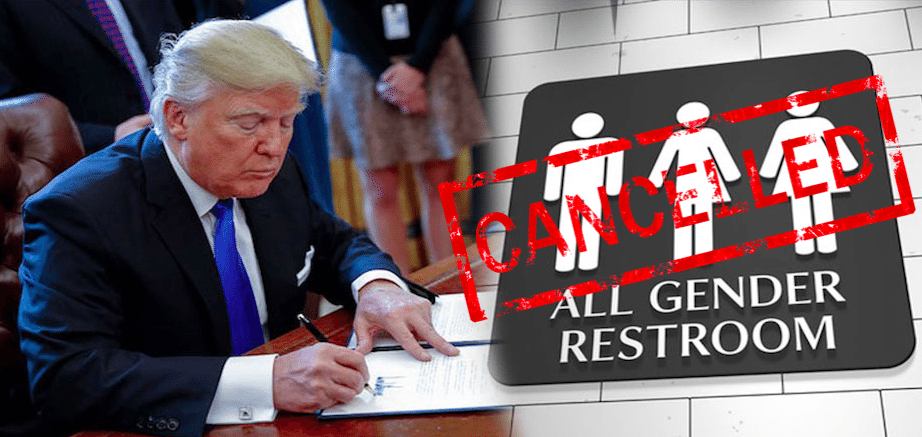 ---
Current Events –




Transgender Bathrooms




Trampled By Trump
---
Remember that time when President Barack Obama signed an executive order to protect transgender students by allowing them to use the bathroom associated with their gender identity?  Well, forget about it… Donald Trump has now torn all of that down!

Gay Rights
On Wednesday, Trump announced he was putting an end to Obama-era protections for transgender students, saying the federal government never should have gotten involved in the issue in the first place. Trump's directive not only prompted instant backlash from civil rights groups, but also caused somewhat of a civil war within his own administration.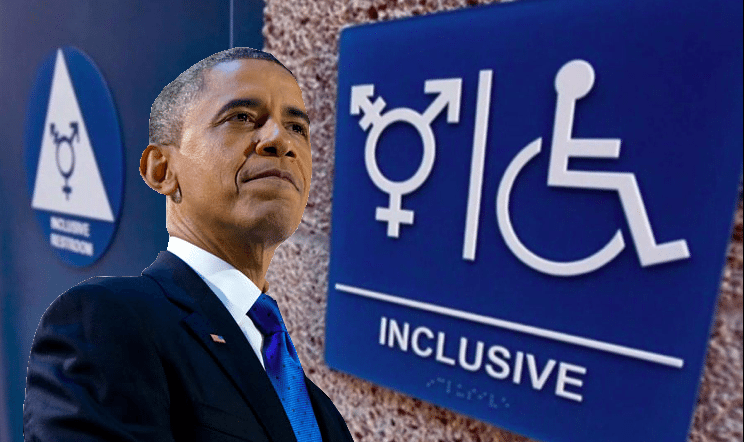 "Our fight over the bathroom directive has always been about former President Obama's attempt to bypass Congress and rewrite the laws to fit his political agenda for radical social change," said Trump cronie and Texas Attorney General Ken Paxton. "The Obama administration's directive on bathrooms unlawfully invaded areas that are left to state discretion under the Tenth Amendment. School policy should center on the safety, privacy and dignity of its students, not the whims of federal bureaucrats."
However, LGBT organizations weren't having it and claimed that Trump's reversal was a politically motivated attack meant to endanger transgender children and create confusion regarding the federal government's role in enforcing civil rights.
"This is a mean-spirited attack on hundreds of thousands of students who simply want to be their true selves and be treated with dignity while attending school," Mara Keisling, executive director of the National Center for Transgender Equality, said in a statement.
Even Apple CEO Tim Cook chimed in, releasing a statement to denounce Trump's reversal against transgender students:
.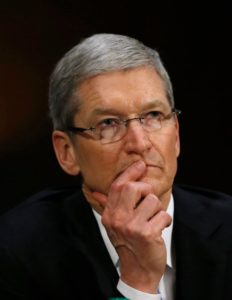 "Apple believes everyone deserves a chance to thrive in an environment free from stigma and discrimination. We support efforts toward greater acceptance, not less, and we strongly believe that transgender students should be treated as equals. We disagree with any effort to limit or rescind their rights and protections."

– Tim Cook
Gay Rights
However, it was new Secretary of Education Betsy DeVos who provided "The Donald" with some surprise pushback.
When Trump, Steve Bannon, and Attorney General Jeff Sessions decided it was time to pull the plug on transgender protections, DeVos was initially a good scout and appeared to be on board. However, behind the scenes, one source made it clear that "This is not what Betsy wanted to do."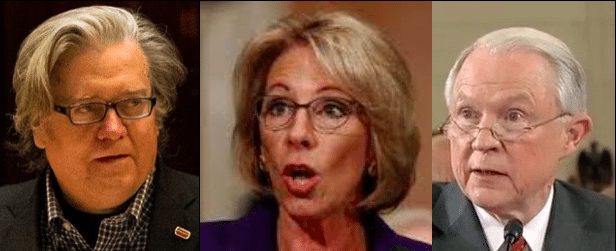 DeVos reportedly communicated her misgivings to Sessions, who immediately informed Trump. That's when DeVos was called to the principal's office summoned to the White House on Tuesday for a stern lecture from Sessions and Trump, where she was told in no uncertain terms to go along with the plan.
"It was the President's decision," the source said. "When the President tells you to do something you don't want to do, that is a hard spot to be in."
DeVos is said to have reminded Trump that he publicly promised to protect all students, and that she felt withdrawing the guidance completely clashed with those promises. She was also concerned that some people might interpret the action as removing protections and requested Trump to promise students that they'd still be protected and the Department of Education's Office of Civil Rights would investigate issues.
By Wednesday, DeVos was front and center reaffirming the administration's responsibility "to protect every student in America and ensure that they have the freedom to learn and thrive in a safe and trusted environment.
"This is not merely a federal mandate, but a moral obligation no individual, school, district or state can abdicate," DeVos said in a statement. "At my direction, the department's Office for Civil Rights remains committed to investigating all claims of discrimination, bullying and harassment against those who are most vulnerable in our schools."
While Trump, Bannon, and Sessions were busy turning back the clock on every advancement President Obama ever made — particularly those affecting the Lesbian, Gay, Bisexual, and Transgender communities — who knew that billionaire heiress turned Secretary of Education Betsy DeVos would rush in and be an unexpected superhero to save the day?
---
OK WASSUP! discusses gay rights:
Trump tackles transgender bathrooms.