Golf + Trump = Good. Golf + Obama = Bad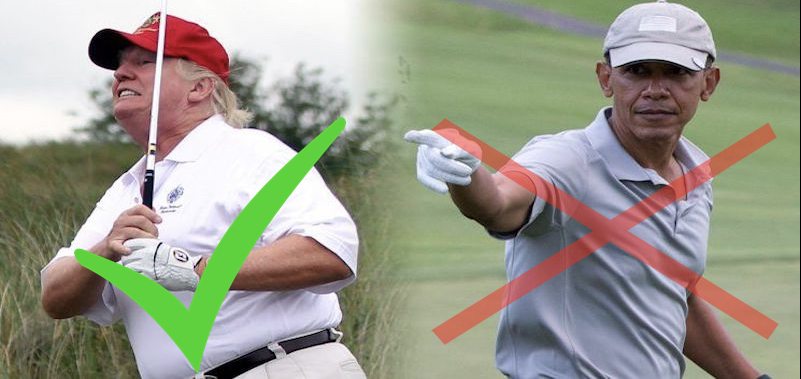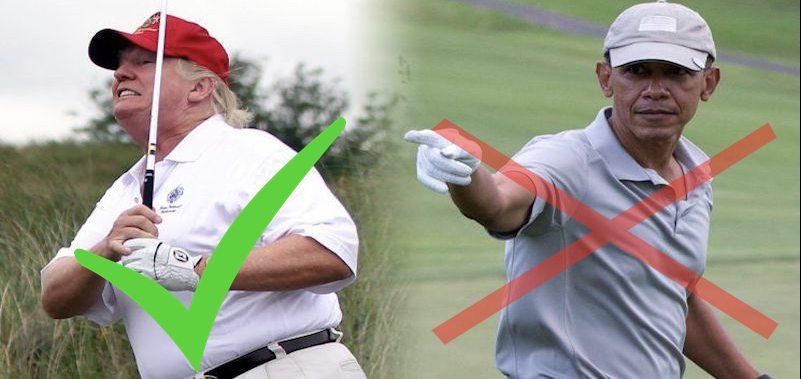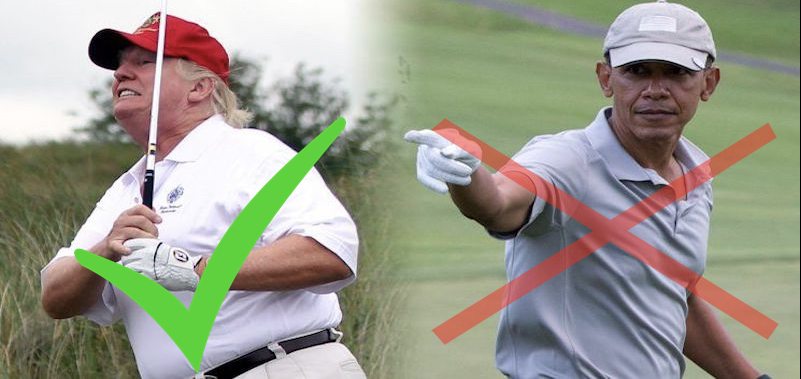 ---
Politics –




Golf + Trump = Good.




Golf + Obama = Bad
---
When Barack Obama was President of the United States, golf was frowned upon and considered an extreme "no-no" for him. So, why is it now totally acceptable for Donald Trump?

Politics
It may come as no surprise, but no President in the history of the United States has ever golfed more per week than Donald Trump. In fact, during his first 12 weeks in office, Trump has spent nearly every weekend away from Washington taking a staggering 18 golf course trips. Not only is that more golf trips than it is weeks, but it's also unprecedented. In comparison, President Obama didn't visit a single golf course during his first 12 weeks in office. However, by the end of 2017, Donald Trump is well on his way to golfing more than President Obama ever did during his entire presidency!
All this from a man who not only chastised President Obama for ever leaving The White House for ANY sort of entertainment, but also vowed that he would be too busy working for the American people to EVER golf.
While on the outside looking in, Donald Trump and various conservative pundits spent a great deal of time obsessing over President Obama's limited golf trips or dates with his wife. Throughout the campaign, Trump frequently complained about Mr. Obama, pledging, "I'm going to be working for you. I'm not going to have time to go play golf."  Yeah, right, Donald.
Throughout the Obama administration, conservatives were quick to pounce on him for daring to even look at a golf club.
For example, in 2013 Sean Hannity tweeted, "Glad our arrogant Pres. is enjoying his taxpayer funded golf outing after announcing the US should take military action against Syria."
Just a few months earlier, Newt Gingrich tweeted, "Trump and president obsma (sic) both golf but trump doesn't charge the taxpayers $920,000 for a golf weekend in florida."
Oh, really?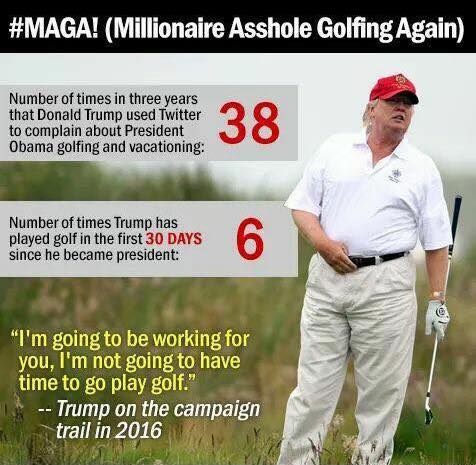 Politics
Despite those conservative claims, now it is Trump who is enjoying taxpayer-funded golf outings during military actions. Now it is Trump who is charging taxpayers more than $920,000 per golf outing every time he jets off to Florida for a weekend at Mar-a-Lago, AKA "The Southern White House."
However, where is the conservative criticism now?  Where is Newt or Hannity now??
Let's go a step further.  What about Melania Trump continuing to live at Trump Tower in New York City instead of at The White House, at an additional cost to taxpayers of nearly $1 million dollars per week? What if Michelle Obama had demanded to live in a penthouse in midtown Manhattan while President Obama lived in the White House alone? The outrage would have been riotous. However, conservatives no longer care.
Yes, those same conservatives have gone silent now. Their silence makes it crystal clear that they never hated seeing a president spend time and money playing golf. No. A golfing president never disgusted them. What disgusted them was a golfing BLACK president and not the "Great White Hope" known as Donald Trump.
As for the POTUS living in one city and the First Lady living in another, well, that's just Donald.
Yeah, right!
.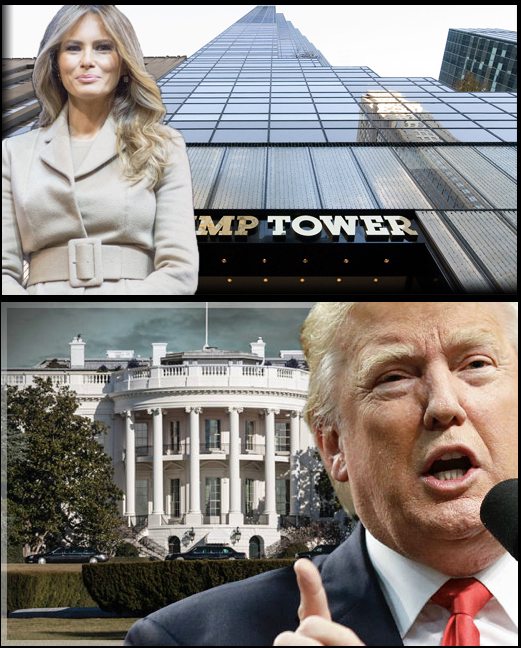 .




What does white male privilege look like in this country?

Imagine this scenario: Hillary Clinton is president. It's learned that she has deep ties to Putin. She puts utterly unqualified billionaires in cabinet posts. She puts her daughter Chelsea in a position of influence in the West Wing, then names Chelsea's husband her chief advisor. She refuses to release any tax returns, she blocks access to the visitor logs in the White House and Bill refuses to live in the White House so our tax dollars are spent keeping him safe in Chappaqua. Then, Hillary spends almost every weekend lounging in a resort. The outrage, the outcries, the screaming by Republicans would be heard around the world and impeachment proceedings would already be underway.

Let's face

it,

if Hillary — or any woman candidate had five children from three husbands, she would never have survived the primary!
---
OK WASSUP! discusses politics:




Trump+Golf=Good. Obama+Golf=Bad.