Nature Documentaries Are Fierce… And Fake!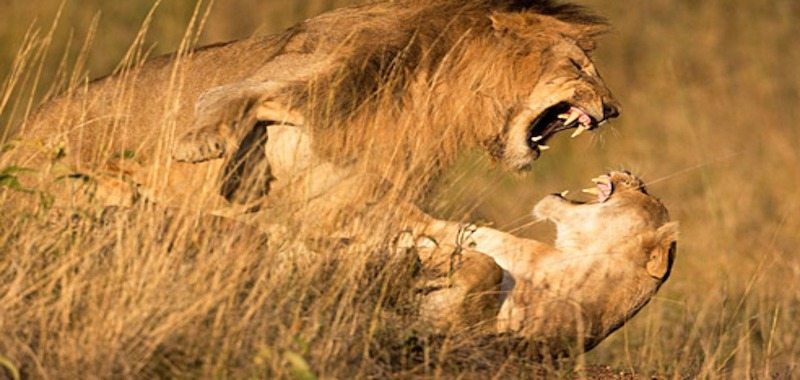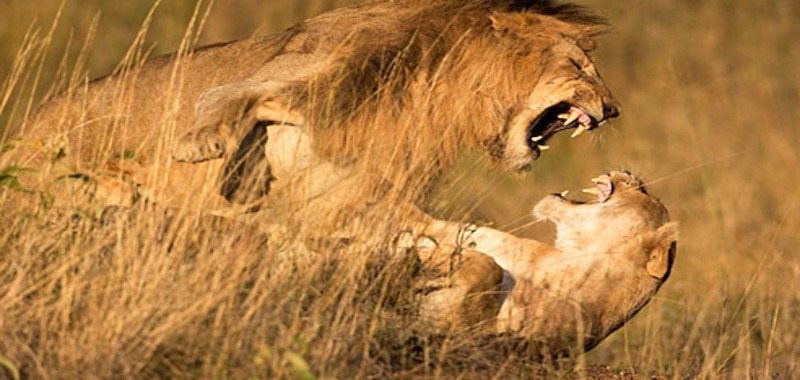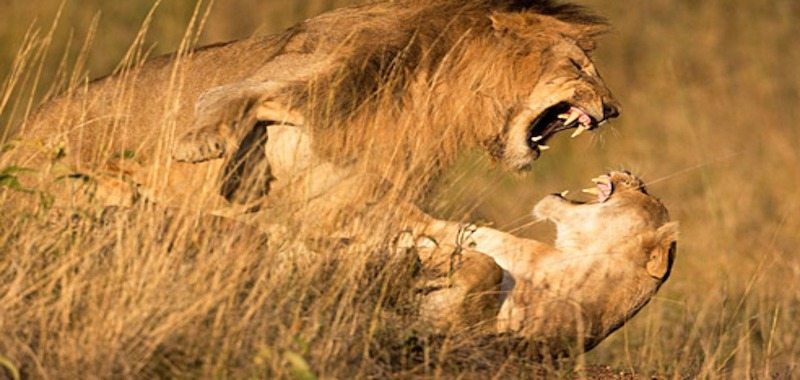 ---
Entertainment –
Nature Documentaries
Are Fierce… And Fake!
---
Surprise! Those documentaries of lions, bears, and alligators you love to watch on cable aren't always as real as you think. The sound effects, the storylines, and even the action are often a studio-produced dramatic license created for your entertainment pleasure.

Entertainment
For example, a filmmaker can easily zoom in with a camera to capture a grasshopper jumping from one tree branch to another. However, the microphones can't zoom in to capture the sound of those tiny insect legs landing on a leaf. So, they simply make up the sound in the editing room to make the scene more realistic.
Filmmakers are also not always present to capture a fight between 2 kangaroos.  So they manipulate hours of footage to build up a dramatic stand-off that never happened in real life, but plays extremely well once it's broadcast in the finished product.
Take a look at this interesting, "behind-the-scenes" look at the making of nature documentaries.
THANK GOD IT'S FRIDAY!
---
OK WASSUP! covers entertainment:




Surprise! Nature docs are usually fake.