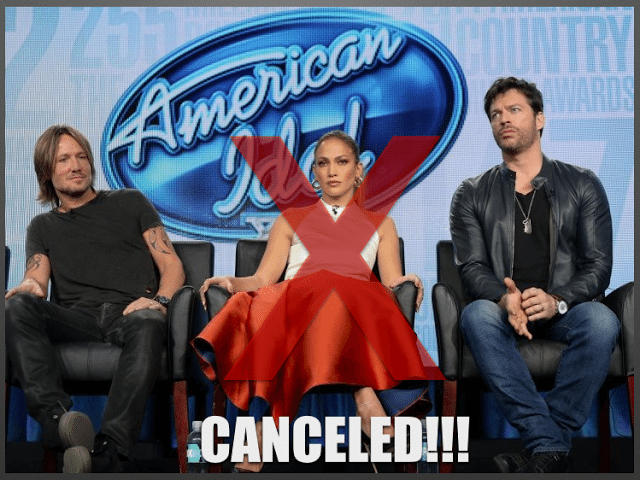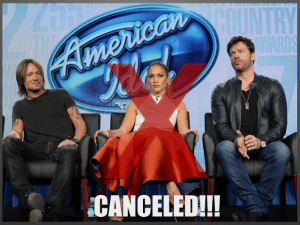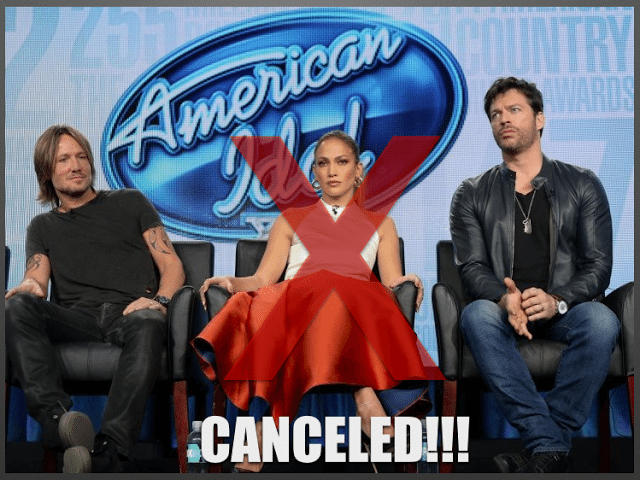 ---
---
American Idol, America's once favorite TV talent/reality show, responsible for launching the careers of Kelly Clarkson, Carrie Underwood, Adam Lambert and Jennifer Hudson, has reached the end of the road.
e Entertainment
Earlier this week, Fox Television announced that it is putting it out of its misery canceling the show and that next season will be its 15th and final season on the air.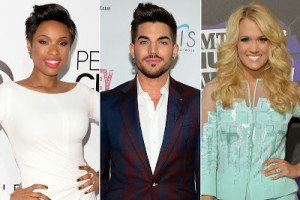 Jennifer Hudson, Adam Lambert, Carrie Underwood
Considered in its heyday Fox's "Death Star," American Idol was once a series so popular that it clobbered any rival that dared to air against it in the same time slot. At its ratings peak in 2006, Idol drew in an incredible 36 million viewers for its season finale. However, those magical days are long gone, as ratings have fallen dramatically nearly every season since. This year, Idol has delivered a series-low 11.6 million viewers (which includes DVR playback). Although it still pulls in a higher average than some surviving shows, producing American Idol isn't cheap.  Despite the moderate ratings, the cost of hiring famous singers to judge the talent, the multi-city audition tours, as well as the live shows to produce, keeping the show around is simply no longer feasible for the network.
When asked about their decision to cancel the show, Fox chairmen and CEOs Gary Newman and Dana Walden weighed in.
"You know, it was not an easy decision," said Newman. "American Idol has been such a vital part of Fox for its run, and we spent a lot of time talking with producers about the future of American Idol and collectively we arrived at the conclusion that it was time to bring the show to an end. But we wanted to do it in a way that felt special and celebratory and treated the show the way it deserved to be treated."
Walden agreed it was a "pretty emotional decision," and revealed the final season will feature appearances by former judges and contestants. "There's a lot of enthusiasm around former judges and contestants coming back," she said.
Added Newman: "Next year, it's going to be a true season-long celebration. We're already talking about surprises we can have for the fans to make it feel special and send it off [in a way] that makes it as significant as the run it's had on our network."
e Entertainment
Nigel Lythgoe, who executive produced the show from seasons 1 through 7, then again for seasons 10, 11 and 12, said he agrees with the decision to pull the plug.
"It's the right thing to do," Lythgoe said, adding that it's about preserving the show's legacy. "I'm a huge fan of boxing, and it's like when you're watching a real heavyweight boxer getting to the end of their career, and all these young whippersnappers are coming up: You've got to know when to retire."
For Ryan Seacrest, the only remaining member from the original season, it was a bittersweet moment.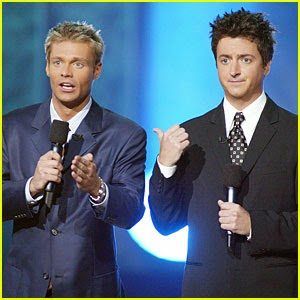 Original hosts Ryan Seacrest and Brian Dunkleman
"American Idol has been a big part of my life for so long, it's frankly hard to imagine it without it," Seacrest said in a statement."It's been a remarkable journey, and I feel very fortunate to have been part of a show that made television history in countless ways. It's a show about chasing and fulfilling dreams, and truth be told, it helped some of my own dreams come true, too.
"All the American Idol producers, judges, crew and everyone at Fox have been heroic in their efforts to create, produce and sustain such a groundbreaking show for so many years. I'm so glad they're going to give us a season-long send off. The last season will undoubtedly be a special and emotional one, but first I'm looking forward to closing out Season 14. The finale is always my favorite part — two live shows with lots of surprises, and, of course, one winner!"
American Idol started out as THE talent show of all talent shows.  It was the place where dreams were born and stars were made.  Shows like "The Voice" and even the now defunct "X-Factor" all modeled themselves after Idol.  However, at some point, the show simply became a caricature of itself.  It focused more on the judges and less on the talent, which started to become mediocre at best. For the past several seasons and with no real break out talent, canceling it was merely a matter of time.
Last night, American Idol crowned its latest winner in a lackluster season finale.  Unlike in previous years, many people either didn't know or didn't care, which means AI should have left the party years ago. Instead, it's being thrown out kicking and screaming. Despite the planned season long farewell party next year, it's an ugly ending for a once regal institution.
OK WASSUP! covers e Entertainment news, 
including the canceling of TV's American Idol.