James Comey Firing Set To Sink Trump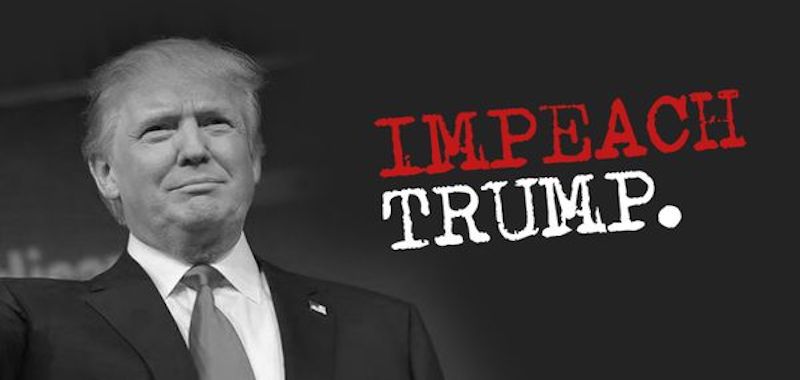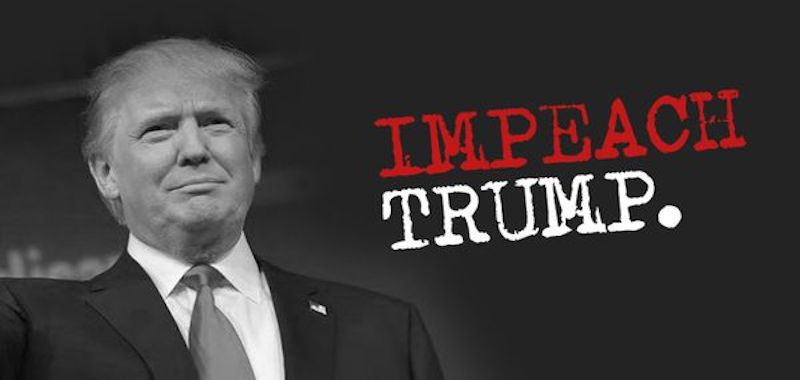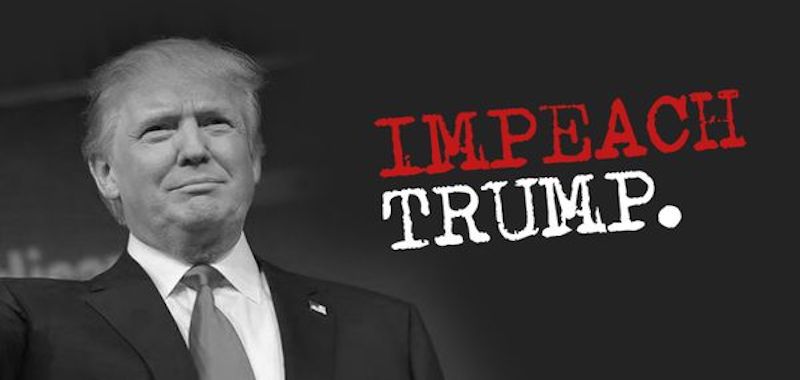 ---
Politics –
James Comey Firing
Set To Sink Trump
---
Hey, everybody, calm down. Donald Trump and his minions have come forward to explain that the firing of James Comey has nothing to do with Russia. WHEW! Well that clears it all up, right? WRONG!

Politics
Despite his best efforts to mind-screw us all into believing "alternative facts" and his version of the truth, Donald Trump has walked into a minefield and this time, there's no easy route out.
In the 112 days since he began occupying The White House, Trump has fired an acting attorney general, his national security adviser (who is under investigation for being an agent of Russia), dozens of federal prosecutors, including one who was investigating him, and, now, the director of the FBI, James Comey, who may have been getting too close to discovering the truth about collusion between Trump and the Kremlin.  No matter what Trump says, all is not well.  Yet, he continues his ill-advised attempts to convince the American public and the world that things couldn't be better.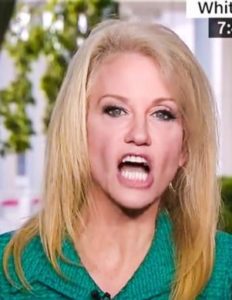 Reports out of The White House are that Donald Trump is seething mad at how the firing of Comey failed to go as he planned and how the court of public opinion is hanging him out to dry. He's also angry that FOUR congressional committees are now investigating him and that members of his own party are beginning to break rank and turn away from him.  In an attempt to fix perception, Trump resurrected the political corpse of Kellyanne Conway late Tuesday night, who remains, hands down, the undefeated spin champion of the world.  It was Kellyanne who appeared out of the woodworks to spin the public into believing that the firing of James Comey had nothing to do with Russia and what everybody thought they were seeing, they weren't really seeing.
"You want to question the timing of when he fires, when he hires — it's inappropriate," Conway shouted to CNN's Chris Cuomo during a televised interview and attempt to change the subject. "He'll do it when he wants to."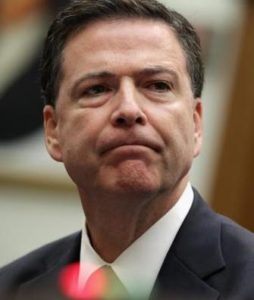 Next up at bat was VP Mike Pence, who was trotted out on Wednesday to praise the firing of the now-former FBI director and to insist that the decision was by no means due to the ongoing probe into alleged ties between Trump's campaign and Russia.
"As has been stated repeatedly and the President has been told, he's not under investigation," Pence told reporters on Capitol Hill. He added: "There is no evidence of collusion between our campaign and any Russian officials."
Yeah, right!
If you smell a rat, you're not the only one.
Days before his surprise firing, James Comey asked the Justice Department for a significant increase in money and personnel for the FBI's investigation into Russia's interference in the presidential election. Comey requested the resources last week from Rod J. Rosenstein, who happens to be the deputy attorney general who wrote the Justice Department's memo that was used to justify the firing of the former FBI director.
Reportedly, Comey recently briefed members of Congress about his meeting with Rosenstein, who remains the most senior law enforcement official supervising the Russia investigation, since Attorney General Jeff Sessions was forced to recuse himself due to his own undisclosed meetings with the Russian ambassador.
The timing of Mr. Comey's request for more money and personnel coupled with his firing soon thereafter is the scenario that is most troubling for Trump.  Even IF he is hiding nothing and is not guilty of any of the collusion charges surrounding him, the perception is that Trump is meddling in a federal investigation that has the potential to damage his presidency. Like former President Richard M. Nixon and his actions during the Saturday Night Massacre, Trump's actions are severe enough to potentially cause his Oval Office days to come crumbling down.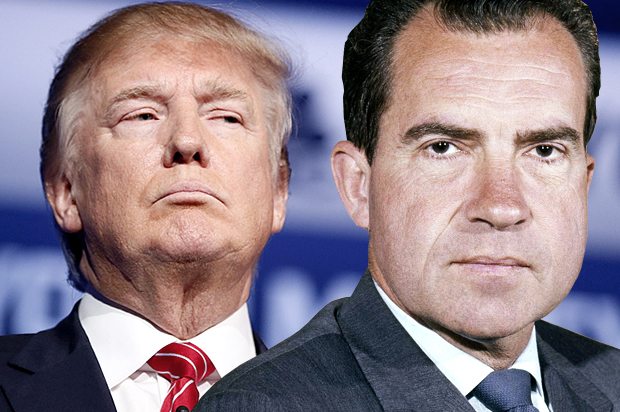 Let's take a look at the facts.
IF Donald Trump is guilty of collusion with Russia and their interference in the 2016 US presidential election, it makes sense for him to be doing everything he's doing right now: stalling, trying to sway public opinion that nothing ever happened, as well as firing anyone who could sink him and replacing them with those who will protect him.
However, IF Donald Trump is as innocent as he claims, he has completely bungled this investigation with his lack of cooperation, he has cost taxpayers millions by forcing federal authorities to conduct an unnecessary investigation that he could have squashed months ago, and he has undermined all of the federal agencies and judges he has deemed "fake" in the process.
To put it bluntly, it's lose-lose for "The Donald."
.
Sen. Blumenthal: Comey firing "may well produce impeachment proceedings" https://t.co/YZ32bCBsdMhttps://t.co/XctE9myqOY

— Anderson Cooper 360° (@AC360) May 11, 2017
.
The Senate Intelligence Committee has subpoenaed James Comey to appear next Tuesday to reveal all he knows. Unfortunately for Trump, Comey's firing will not make him go away or silence him in front of authorities. Additionally, in a story that is getting little attention amidst the Comey firing, the Senate Intelligence Committee has also issued a subpoena to former National Security Adviser Michael Flynn regarding his interactions with Russian officials.
The subpoena comes as Senate investigators have aggressively ramped up their probe after months of groundwork, and just a few days after James Comey alerted senior members of the intelligence panel that the FBI was escalating its investigation.
Is this all a series of misunderstandings that have unfairly painted Donald Trump as a bad guy, or are 17 federal security agencies correct in their theory that Russia did, in fact, meddle in the US presidential election and that the Trump campaign was likely a willing partner?
Rest assured, we're getting closer and closer to the truth!
.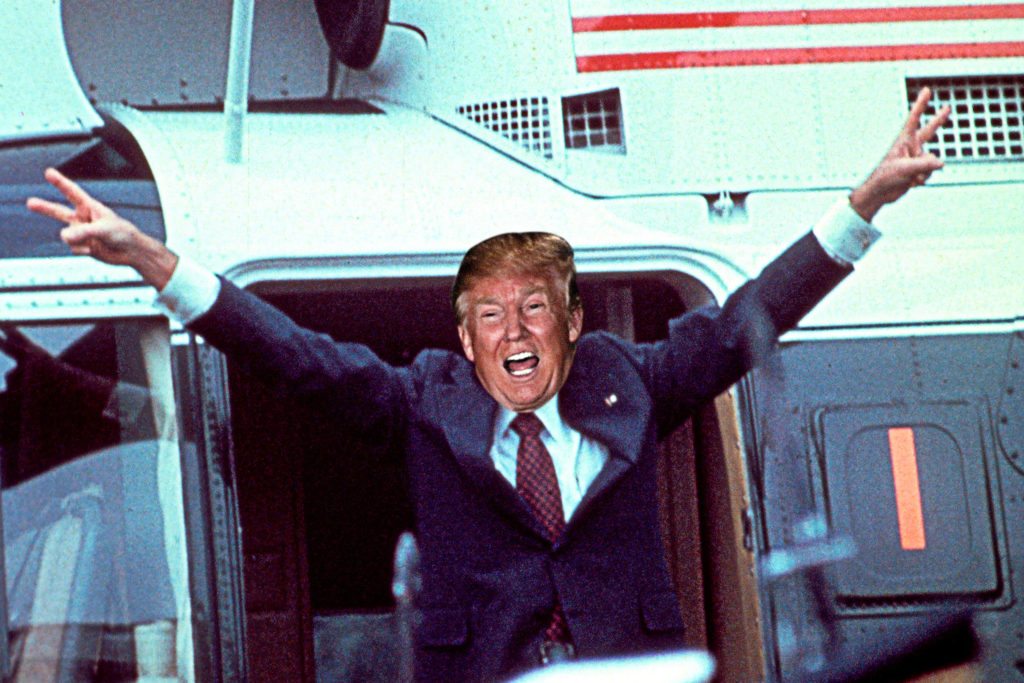 ---
OK WASSUP! discusses politics:




James Comey firing could sink Trump.