Top Secret Drum Corps Is Pure Precision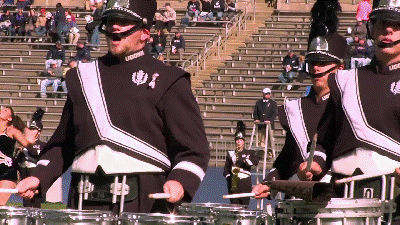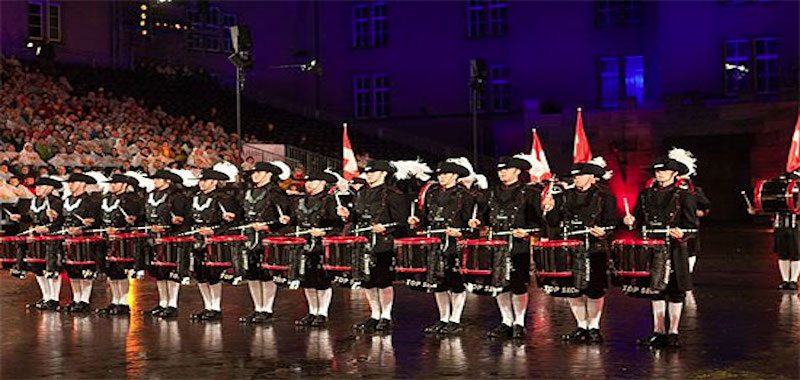 ---
Entertainment –
Top Secret Drum Corps
Is Pure Precision
---
If you're a fan of perfect precision and extreme execution, then you will love today's post that is sheer entertainment.
Introducing the Top Secret Drum Corps!

Entertainment
Top Secret Drum Corps is a drum corps based in Basel, Switzerland. With 25 drummers and colorguard members, the corps became famous for its demanding six-minute routine performed at the Edinburgh Tattoo in 2003.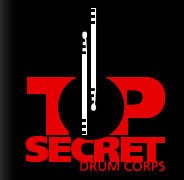 Basel drumming style is militaristic, derived from the military drumming drills of Swiss soldiers dating back to the Middle Ages. Top Secret in many ways adheres to the military nature of Basel drumming, but differs in many respects. Its drummers play at a much faster rate. Also, while traditional Basel drumming is somber and favors traditional marching tunes, Top Secret's drumming style is upbeat and playful. Segments of their routines feature a rhumba, a drummer's duel, drumstick juggling, exploding flagpoles, and other crowd-pleasing details.
Top Secret's members are highly dedicated college students to drummers with diverse day jobs—bankers, civil servants, factory workers, etc. They give up their free time to practice nearly every day of the year. Due to the demanding nature of the work, its membership changes frequently.
In honor of Memorial Day weekend and the unofficial start of summer, check out this amazing video of the Top Secret Drum Corps.
THANK GOD IT'S FRIDAY
MEMORIAL DAY WEEKEND!
---
OK WASSUP! covers entertainment:




Top Secret Drum Corps