Orlando Massacre Worst In History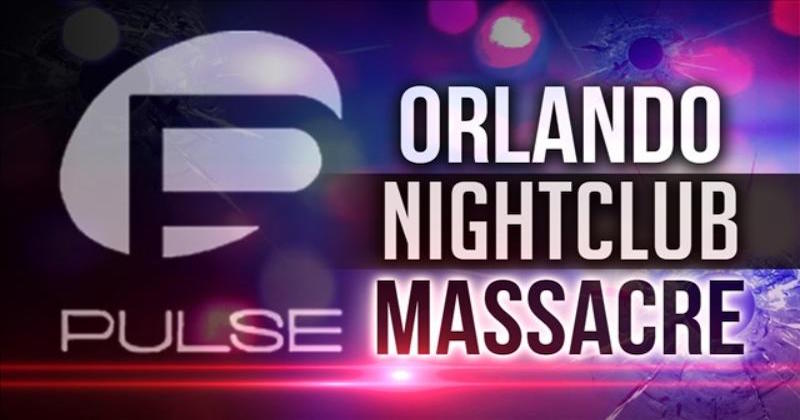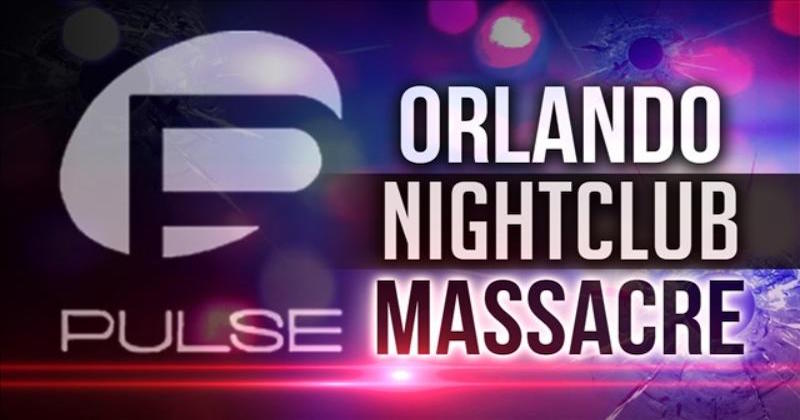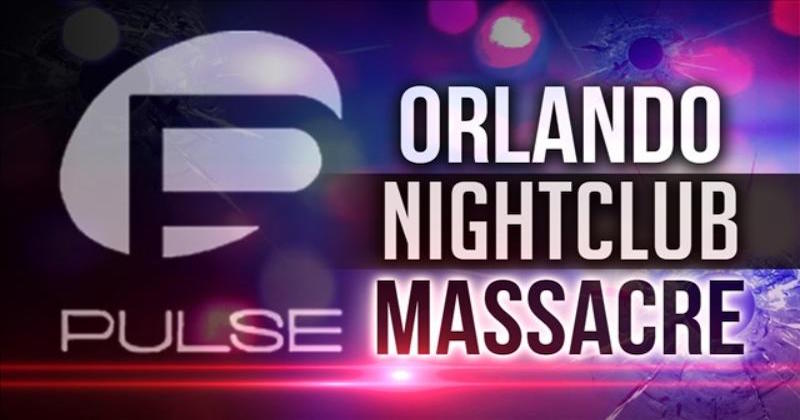 ---
Top News Today –
Orlando Massacre
Worst In Modern History
---
It's being called the worst mass shooting in modern U.S. history. The Pulse. A gay nightclub in Orlando, Florida. Targeted early Sunday morning by a homophobic gunman with ties to ISIS. The official tally lists 50 people dead and 53 injured, with the death toll expected to rise.

Top News Today
Omar Mir Seddique Mateen, who was born in New York in 1986 to Afghani parents, has been identified as the shooter.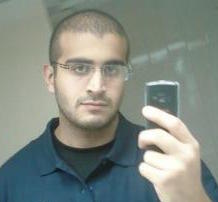 With dozens dead and dozens more fighting for their lives in Orlando area hospitals, police are wrestling with an extremely complicated task. What made 29-year-old Omar Mateen drive an hour and a half from his home in Fort Pierce, Florida to Orlando to launch his carefully concocted massacre? What made him call 911 and announce his allegiance to ISIS and mention the Boston Marathon bombers prior to the melee? What made him show up to the crowded gay club on latin night and use an assault rifle to mow down a crowd of innocent people…then hold dozens more hostage for 3 hours until police shot and killed him?
Mir Seddique, the father of Omar Mateen, was in shock and at a loss to explain what happened.
"I don't know why he did it.  He is dead, so I can't ask him. I wish I knew," Seddique said. "I apologize for what my son did … We are saying we are apologizing for the whole incident. We weren't aware of any action he is taking. We are in shock like the whole country."
Although hundreds of people escaped the massacre, scores of nightclub attendees are still missing, leaving families in limbo and wondering if their loved ones are alive or dead. Police are racing to identify the bodies of those who were killed and remain inside the nightclub. With the shooter dead, their task of putting the pieces together will be challenging.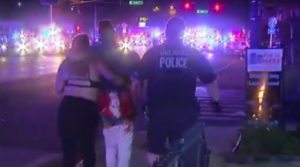 "I am devastated," said Pulse nightclub owner Barbara Poma.
Authorities have deemed it both a hate crime and an act of terror.  Authorities are also unsure if Mateen acted alone, or if 1 or more additional shooters were present, but simply slipped away in the commotion.  ISIS has claimed responsibility for their involvement.
Top News Today
President Obama reacted to the Orlando shooting, saying the massacre served as a "sobering reminder that attacks on any American, regardless of race, ethnicity, religion or sexual orientation is an attack on all of us." He added: "No act of hate or terror will ever change who we are or the values that make us Americans."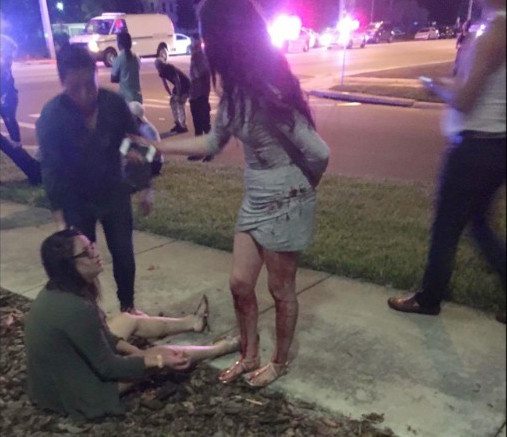 The president then waded into the gun control debate, reminding Americans how easy it is for someone to obtain a weapon that could kill people in a "school, or a house of worship, or a movie theater, or in a nightclub."
"And we have to decide if that's the kind of country we want to be," Mr. Obama said. "And to actively do nothing is a decision as well."
Great Britain's Queen Elizabeth offered her condolences, saying "Prince Philip and I have been shocked by the events in Orlando. Our thoughts and prayers are with all those who have been affected."
Canadian Prime Minister Justin Trudeau released a statement in solidarity with the LGBT community. "We grieve with our friends in the US & stand in solidarity with the LGBTQ2 community after today's terror attack," he said.
Presumptive Democratic presidential nominee Hillary Clinton took to Twitter to say, "Woke up to hear the devastating news from FL. As we wait for more information, my thoughts are with those affected by this horrific act." She later tweeted: "We need to keep guns like the ones used last night out of the hands of terrorists or other violent criminals."
.
.


"To the LGBT community: please know that you have millions of allies across our country. I am one of them." —Hillary https://t.co/MmaGjrSufr

— Hillary Clinton (@HillaryClinton)
June 12, 2016
.
Presumptive Republican presidential nominee Donald Trump also tweeted about the incident. "Really bad shooting in Orlando. Police investigating possible terrorism. Many people dead and wounded."
However, it was a later tweet that placed Trump in hot water.
"Appreciate the congrats for being right on radical Islamic terrorism, I don't want congrats, I want toughness and vigilance. We must be smart!"  Trump said.
Twitter users from all walks of life berated Trump for daring to pat himself on the back for claiming he was "being right" about Muslims in light of the tragedy. Many questioned how Trump would handle such a massacre if he were indeed elected president.
.
Once again, Donald, you have shown why you cannot lead us. 50 people are dead, and you bask in congratulations. https://t.co/pUN7ceAff7

— George Takei (@GeorgeTakei)
June 12, 2016


.

Forget presidential, this isn't even a vaguely human way to react to a tragedy. His devotion to ego is infuriating. https://t.co/L8bmrynuCb

— Rou Reynolds (@RouReynolds)
June 12, 2016


.

— John Legend (@johnlegend)
June 12, 2016

.


@realDonaldTrump You're congratulating yourself because 50 people are dead this morning in a horrific tragedy?

— Meghan McCain (@MeghanMcCain)
June 12, 2016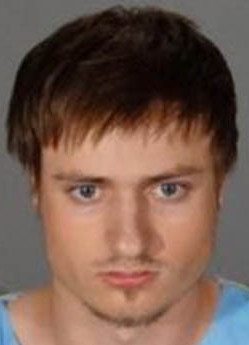 In what may have been the prevention of a repeat incident, a man was arrested in West Hollywood, California on Sunday during their gay pride festivities.
James Wesley Howell, a 20-year-old Indiana man, was arrested in the vicinity of the gay pride event after police found him sitting in a car and carrying 3 assault rifles, high-capacity magazines, ammunition and a 5-gallon bucket with chemicals that could be used to create an explosive device. Although Howell told police he was merely in the area to join a friend at the LA Pride festival, the heavy arsenal in his possession prompted police to believe his intentions were far more sinister than he was admitting.
Mourners gathered for candlelight vigils at the legendary Stonewall Inn in New York's Greenwich Village, in San Francisco's Castro District, as well as at various LGBT gathering spots and locations around the world in memory of the victims.
.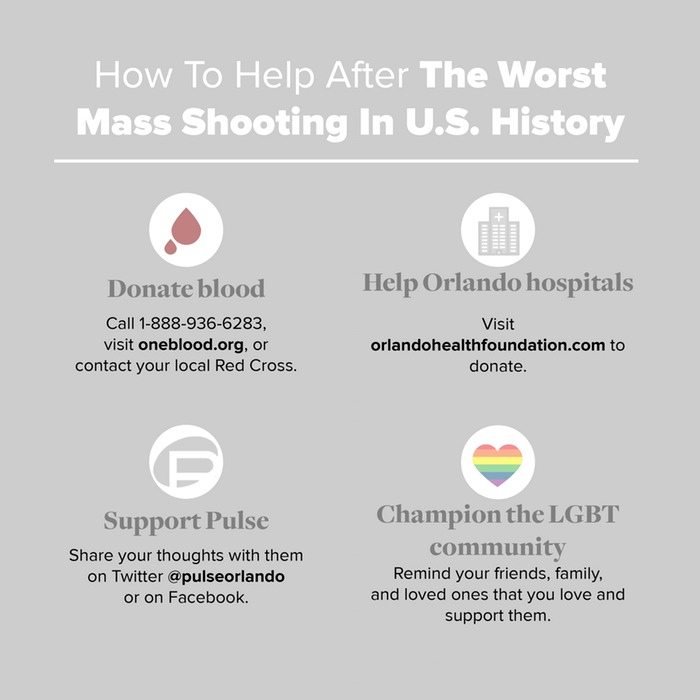 ---
OK WASSUP! discusses the Top News Today, including
the deadly shooting massacre in Orlando.