Rolls-Royce Debuts New Concept Car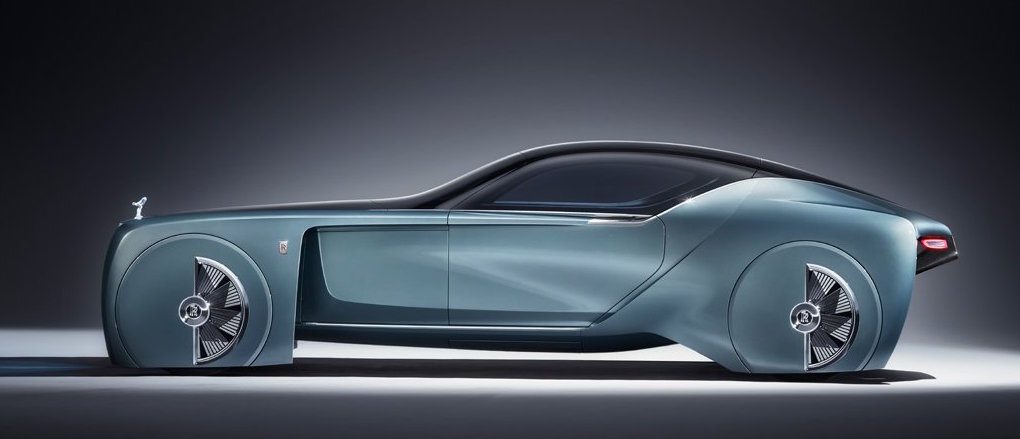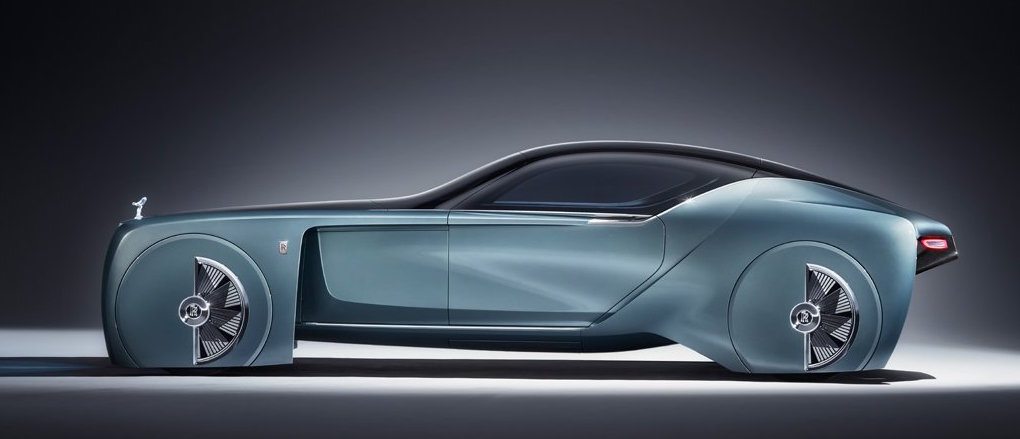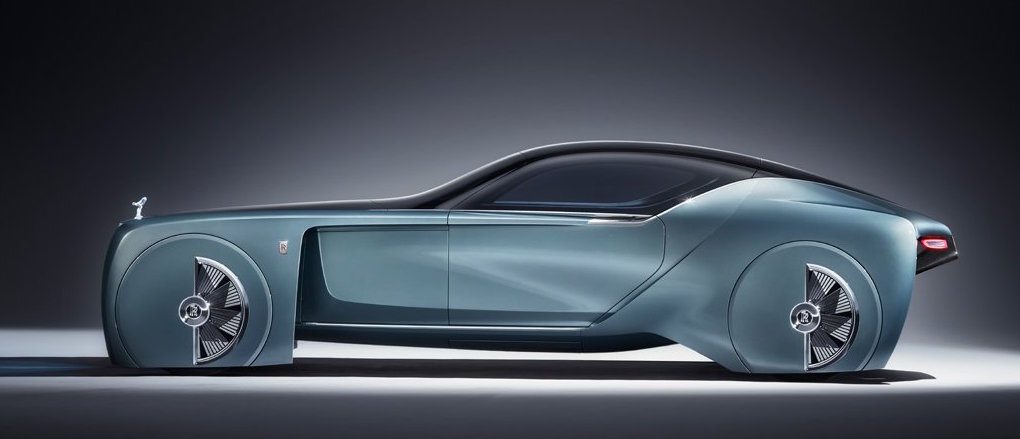 ---
Technology –
Rolls-Royce Debuts New Concept Car
---
If your income frequently ranks within the millionaire/billionaire range and you're willing to wait a couple of years for technology to catch up, you might be interested in a new Rolls-Royce coming soon to a road near you!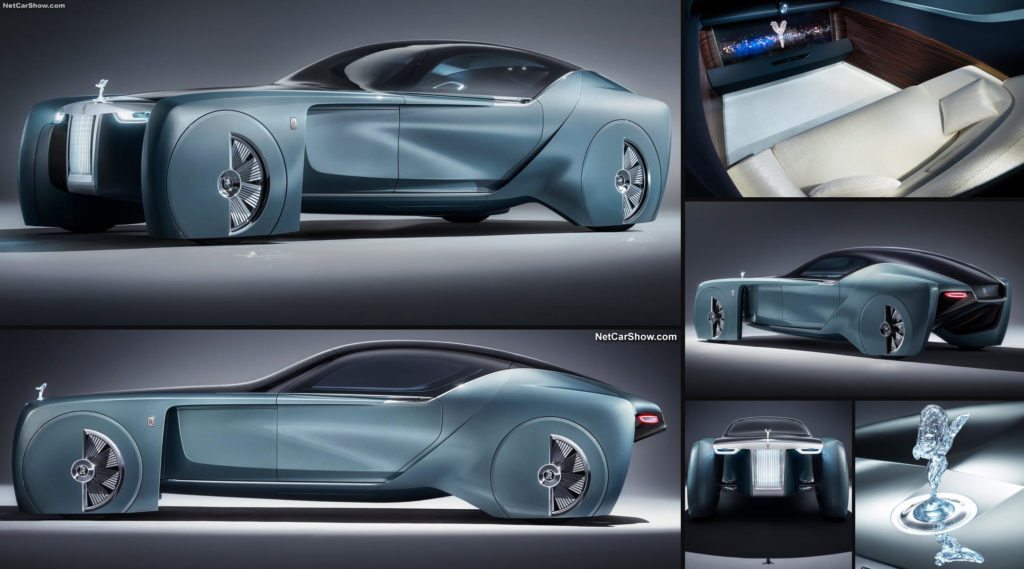 .
Technology
Introducing the 103EX. Ultra-luxury automaker Rolls-Royce debuted its self-driving concept car last week and, at nearly 20 feet long and 5 feet tall, this new Rolls has a lot of people talking.
The futuristic-looking concept car seats 2 passengers on a silk-covered sofa inside the "Grand Sanctuary," or interior cabin. You may custom design your own interior to match your personal tastes and make sure your vehicle is unlike any other.  Instead of a steering wheel (since you or your driver will never need to physically operate the vehicle), you get a see-through glass display screen. Also, the engine is located at the rear of the car, with luggage compartments situated just behind the front wheels.
And speaking of the wheels…they are distinctive in a way that makes the vehicle look "elevated" and ensures its owner will enjoy a "Grand Arrival."
Among some truly intuitive and innovative features is a display screen complete with an artificial intelligence Siri-like personal assistant named "Eleanor."  She will help you plan a travel route, maintain vehicle performance info, remind you of calendar events and even flood your ears with a state-of-the-art sound system providing your favorite tunes.
It's clear that the BMW owned Rolls auto division is dead set at pushing the envelope on luxury and style. The 103EX has been designed to do both and will clearly court buyers who wish to be noticed.
The 103EX could hit the road sometime in the 2040s.  Check it out:
.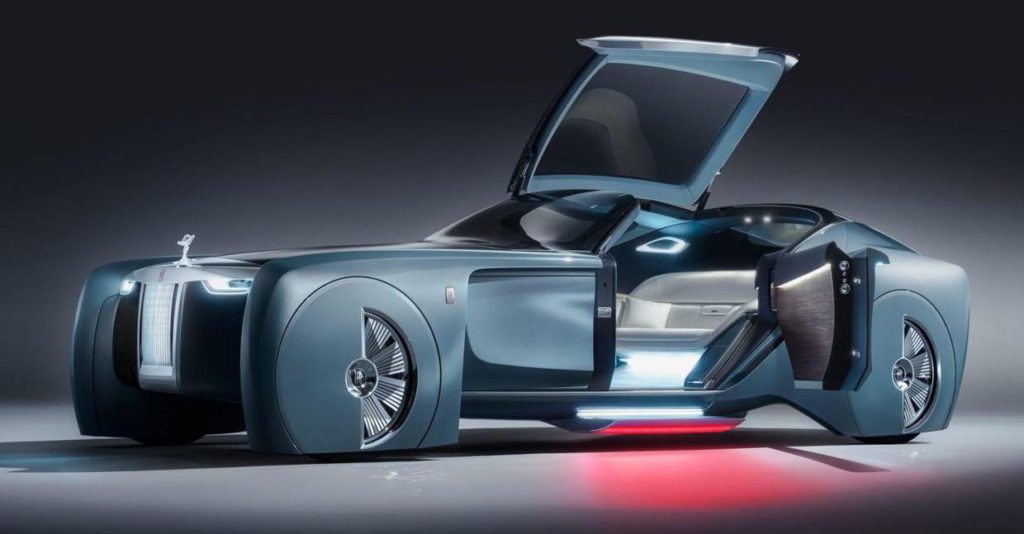 .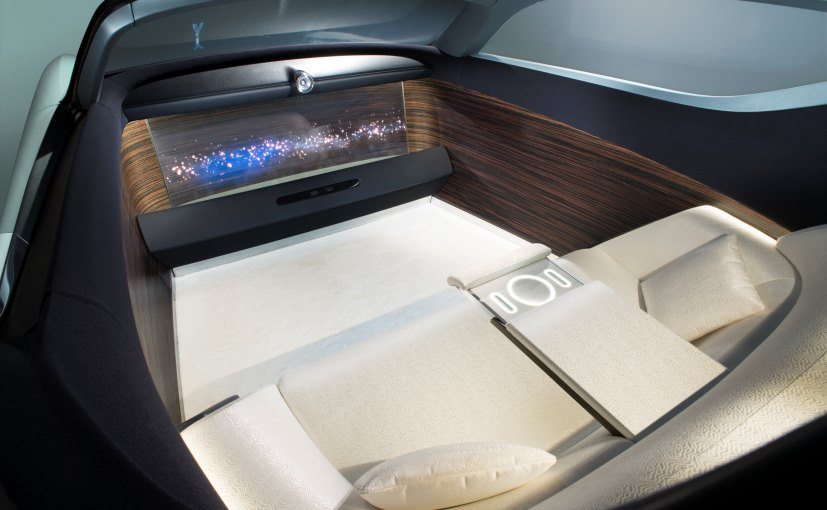 THANK GOD IT'S FRIDAY!
---
OK WASSUP! covers technology news, including
the new Rolls-Royce 103EX self-driving luxury vehicle.