Philando Castile: Where Is The NRA?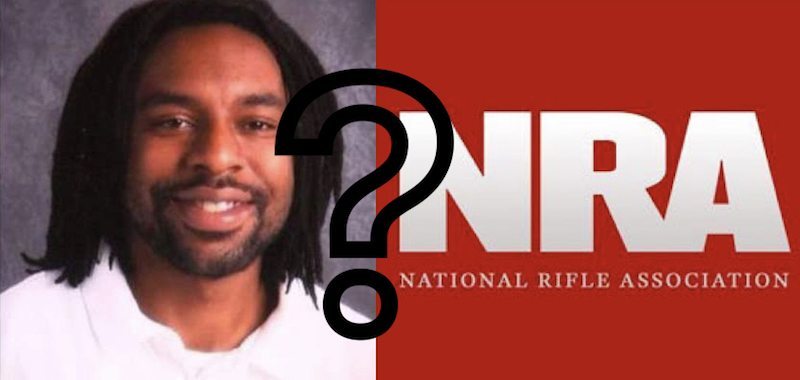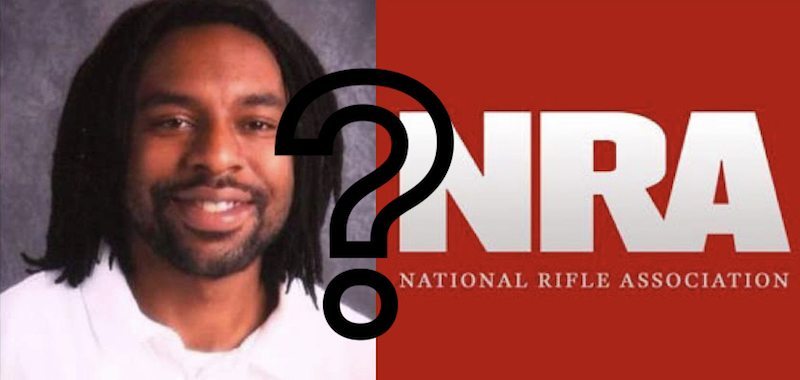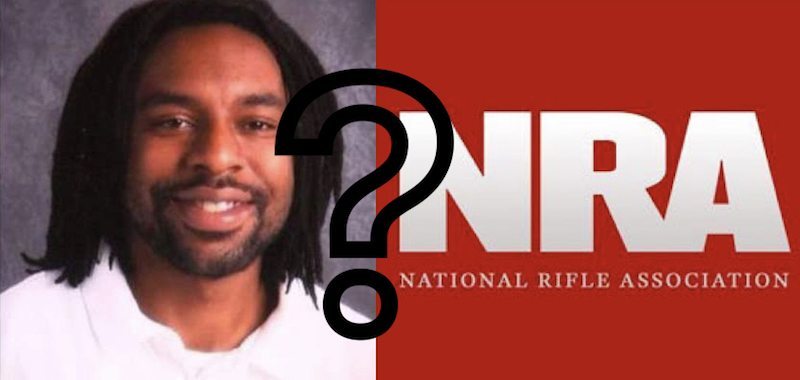 ---
Current Events –
Philando Castile:
Where Is The NRA?
---
Last week's acquittal of the police officer who murdered Philando Castile has posed a very important and thought-provoking question: Where in the HELL is the NRA????

Current Events
In case you've forgotten the name Philando Castile, it's time for you to remember it. Nearly 1 year ago on July 6, 2016, Philando Castile was pulled over near St. Paul, MN for a busted tail light. When he voluntarily informed the police officer that he was legally carrying a handgun and had a permit to do so, the officer asked for his ID and proof of permit. When Philando Castile reached for the documents he was demanded to produce, the police officer shot and murdered him at point-blank range. The entire incident (including the murder) was captured on Facebook Live by Castile's girlfriend. The entire incident was also witnessed live by the couple's 4-year-old child, who was sitting in the back seat.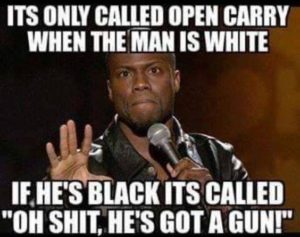 Despite a Facebook Live video which basically televised the murder in real-time to millions of viewers from around the world and, despite overwhelming evidence to the contrary that proved an outright crime was committed that 2016 summer day, a Minneapolis jury acquitted police officer Jeronimo Yanez late last week and set him free. The verdict was an absolute travesty. However, an almost equal travesty is the radio silence from the National Rifle Association.
The NRA has a long history of arguing that Americans have a legal right to carry a firearm. Apparently, their support of the 2nd Amendment doesn't extend to black men.
Following the murder of Philando Castile, the NRA issued a forced statement, promising to investigate the circumstances and provide an additional statement once more facts were learned.  Since that time and during and even after the trial of the officer who shot him, the NRA has said ZERO. NOTHING. NADA. ZILCH!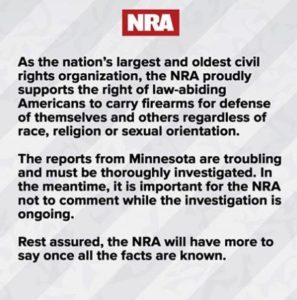 Phillip Smith, who leads the National African-American Gun Association, said he hasn't seen any NRA statements since July.
"And I've been reading pretty diligently," Smith said. "It troubles me tremendously when I see a young man following the rules, doing what he's supposed to be doing, and there's still no accountability from a legal perspective."
A writer for Slate wrote to the NRA regarding last week's acquittal.  He received no response, prompting him to write: "If Castile had been white instead of black, the NRA would have been rallying behind him and his family since the moment of his death, and fundraising off his memory for the rest of time."
Not surprisingly, the rather loud silence from the NRA speaks volumes.
Current Events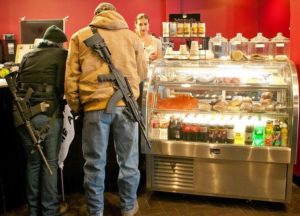 Can you imagine if a police officer had shot and killed one of the thousands of white men seen freely walking down the street or through a department store openly carrying a firearm? The NRA would have staged a protest to rival the March on Selma by Dr. Martin Luther King, Jr.  The NRA would have been on every TV station to debate why the killing of a legal gun owner should be a call to arms for all Americans. The NRA would have had their million+ member base calling every congressman and lawmaker in the nation demanding justice. The NRA would have filled the courtroom daily to overflowing capacity to witness the trial against Officer Jeronimo Yanez until a guilty verdict was reached.  And, if the jury had still returned an acquittal (in this scenario, they wouldn't have), the NRA would have shut down America with angry protests to scare any police officer or jury from ever allowing such a travesty to occur again.
So, where was the NRA when Philando Castile, a LEGAL permit-carrying gun owner, was shot and murdered in broad daylight by the police?  Where was the NRA during his trial and after the verdict?
Nowhere to be found!
.
It is a genuinely open question whether an American police officer can do almost anything without suffering criminal consequences. Americans have a profoundly stupid and misguided deferential attitude toward law enforcement, one which presumes that police officers—fallible, often incompetent, and frequently temperamental human beings—are worthy of some sort of extra-special benefit of the doubt about their professional behavior. American citizens have no problem suing doctors for their back molars on the flimsiest of pretexts, but we generally cannot bring ourselves to convict police officers for demonstrably inept and reckless behavior that often costs people their lives.

– Daniel Payne
The Federalist
.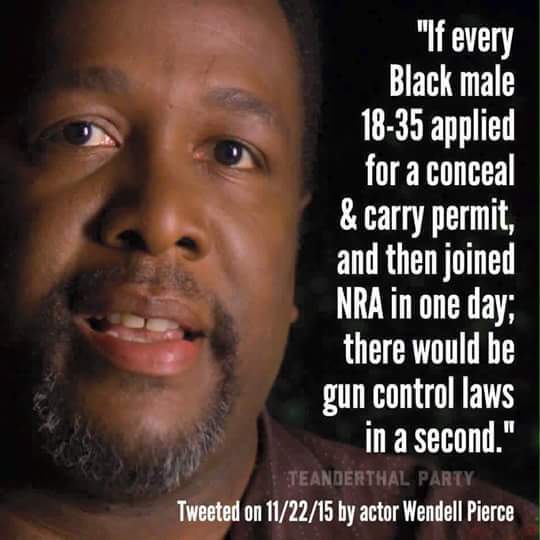 ---
OK WASSUP! covers current events:
Where's the NRA on Philando Castile?