Black Lives Matter and Racism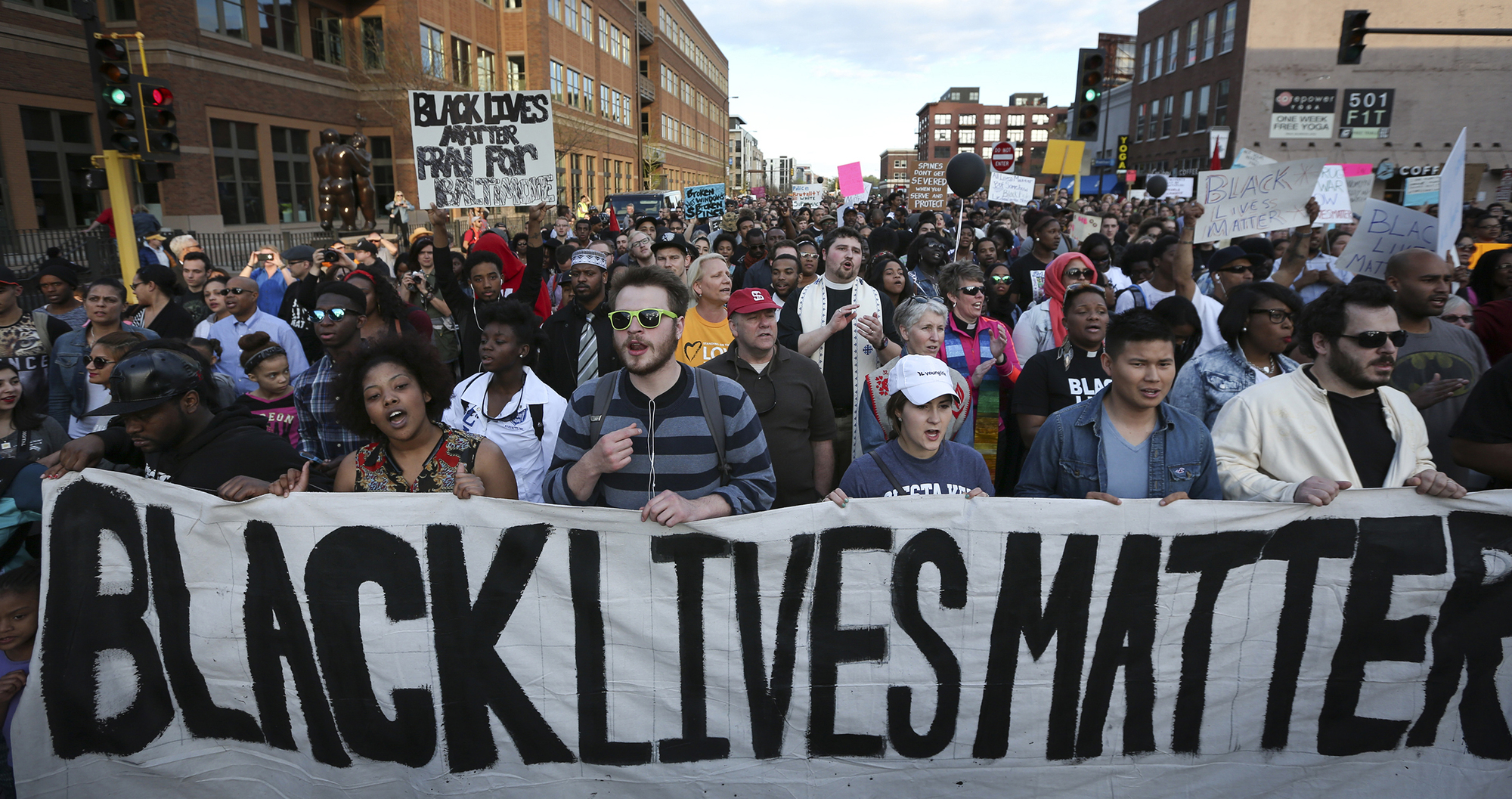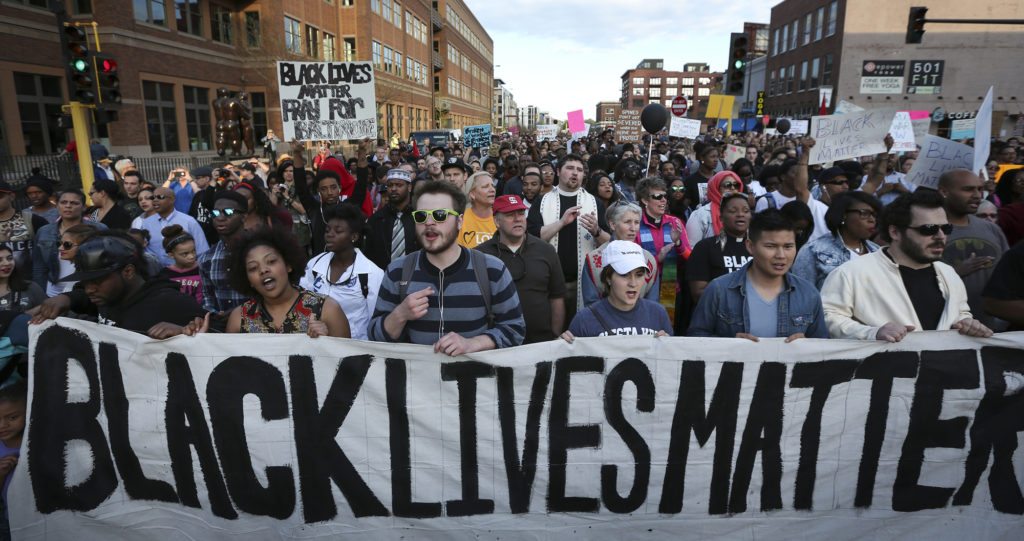 ---
Top News Today –
Black Lives Matter and Racism
---
Tuesday, July 5, 2016:   Alton Sterling is murdered by police after selling CD's outside a Baton Rouge, LA convenience store.
Wednesday, July 6, 2016:  Philando Castile is pulled over near St. Paul, MN for a busted tail light. When he informs the police officer he is carrying a gun and has a legal permit to do so, the officer asks for his ID then shoots and murders him — all while a 4-year-old child is sitting in the back seat.
Thursday, July 7, 2016:  An African-American man is found hanged to death inside Atlanta's Piedmont Park, following a KKK distribution of recruitment flyers.
Thursday, July 7, 2016:  Micah Xavier Johnson opens fire on police officers during a Black Lives Matter march in downtown Dallas, injuring a dozen and killing 5 police officers.
Sadly, this is just another week in America.

Top News Today
If there was ever any need for a movement to emphasize that black lives do indeed matter, the events of this past week prove it. Within the span of a mere 72 hours, America displayed its chronic and urgent problem of police brutality, gun control and racism — all at the same time. These are issues that have been brushed under the rug far too long and simply cannot be ignored any longer!
.
ALTON STERLING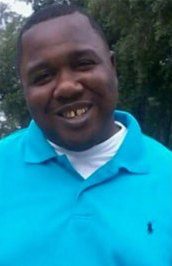 Selling CD's outside a convenience store to make ends meet for your family is not a crime, particularly when the owner of the private store and property has given you permission to be there. However, it was enough to land Alton Sterling in the city morgue due to the actions of a trigger-happy police officer.
A homeless man was angry that Sterling wouldn't give him money, so he called police to report that a man was in front of the Triple S Food Mart in Baton Rouge brandishing a gun. When police arrived, video footage shows them completely overreacting, tackling Sterling to the ground, then shooting him dead at point-blank range — all because of an anonymous phone call from a homeless person.  Many Americans were quick to point out that the scenario had nothing to do with race.  However, if Alton Sterling were white, does anyone actually believe he would be dead today just because he was selling CD's outside a convenience store?
Another dead black man at the hands of police.  Black lives DO matter!
.
PHILANDO CASTILE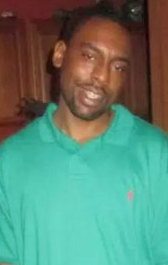 Philando Castile was riding with his girlfriend and 4-year-old daughter when he was pulled over by police for a busted tail light. With hands in the air, Castile informed the police officer he was carrying a gun, but made it clear that he had a license to LEGALLY carry the weapon. When Castile followed instructions and reached for his ID as the officer requested, he was shot and murdered on the spot. Quick thinking by Castile's girlfriend captured the entire episode on Facebook live stream.
Records show that Castile had been stopped by police a whopping 52 times in recent years, as well as fined more than $6500 in fees for minor reasons.  In fact, out of 86 violations police levied against Castile, over half of them were dismissed by the courts.
Castile had a LEGAL permit to carry a firearm.  Castile followed instructions to the letter when the officer demanded to see his ID. However, Philando Castile is now in the city morgue due to the actions of a trigger-happy police officer.
Interestingly, the National Rifle Association (NRA) has been eerily quiet on the death of Philando Castile. Previously, the NRA has been up in arms whenever a citizen carrying a legal gun was even as much as questioned by police.  Now, the NRA has gone radio silent, despite the fact that a citizen carrying a legal gun is DEAD. Is race a factor here? Could their silence be related to the fact that this legal gun carrying citizen was a black man?  If not, how else can anyone explain their utter silence nearly a week after Castile's death?
Another dead black man at the hands of police.  Black lives DO matter!
.
DALLAS SHOOTING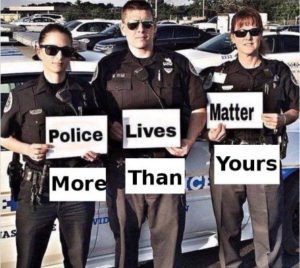 When Micah Xavier Johnson used a peaceful Black Lives Matter march to kill innocent police officers in Dallas, he was completely in the wrong and his actions likely set the BLM movement back unfairly. To use a popular platitude, "An eye for an eye" is just not the answer.
In fact, violence of ANY kind and on ANY level is not the answer.  Still, it's not difficult to understand how humans often act out in unthinkable ways when they feel backed into a corner and at the end of their rope. Reportedly, that was Johnson's mindset. In a country where it appears to be open season on black men, there are likely a thousand other "Micah Johnson's" out there who are in survival mode and feeling helpless, targeted and only one more incident away from exploding themselves.  We have to address the very real issues of police brutality and race before another Dallas happens again.
.

OBAMA IS TO BLAME
Former Republican Congressman and Tea Party member Joe Walsh of Illinois took to Twitter last week to blame President Obama for the killing of 5 Dallas police officers.
In a tweet that has since been deleted, Walsh said "3 Dallas Cops killed, 7 wounded. This is now war. Watch out Obama. Watch out black lives matter punks. Real America is coming for you."
Since President Obama was in Poland and not on the streets of Dallas carrying a gun at the time of the shootings, how exactly is he to blame for any of it?  Is his black skin the only connection Walsh is making to Black Lives Matter, since the Commander-In-Chief had nothing to do with the police deaths?  What exactly does Walsh mean by telling a sitting President of the United States "this is war" and "real America is coming for you?" Is this a matter the Secret Service should be seriously investigating??
.
BLACK LIVES MATTER
It's time to address the erroneous and negative perception of Black Lives Matter once and for all.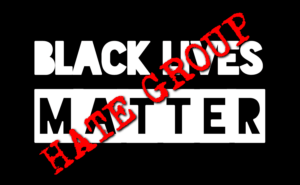 In the wake of the deaths of 5 police officers in Dallas, it seems as if many Americans have completely forgotten about the deaths of 2 black men at the hands of police only days earlier. When a white police officer kills a black man, many Americans shake their heads then simply go on with their daily lives. However, when a black man kills a white police officer, it becomes round the clock news coverage and an opportunity for many in white America to brand BLM as racist rabble-rousers.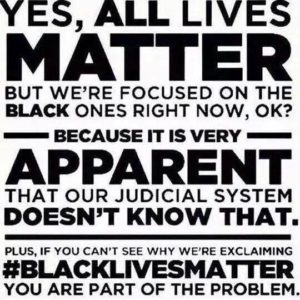 In recent days, the media and the Internet have been overloaded with comments denouncing the theory that black lives matter.  The common reply is that ALL lives matter. However, let's be clear: saying black lives matter does not imply an invisible "Only" is in front of that statement.  No one said "ONLY Black Lives Matter."  Of course ALL lives matter, but in a week when multiple black men are shot dead by police, it's not a contest of who matters more or unnecessary to focus on black lives.
For example, if someone wore a T-Shirt that says "Fight Breast Cancer," they are not implying that only breast cancer is worthy and all other cancers should be ignored.  No!  The same relates to the theory of black lives matter, particularly in light of the events of last week and in the history of this country.
When Harambee the gorilla was shot and killed at the Cincinnati Zoo, nobody blamed animal rights activists for coming out against the shooting and calling for the immediate implementation of measures to prevent it from ever happening again. Well, isn't the black life of a black man worth more than the life of a gorilla?
.
Top News Today
The events of this past week were a deadly domino effect.  The deaths of Sterling and Castile all happened because police saw a black man, assumed the worst, then overreacted accordingly.  If the police had never shot Sterling or never shot Castile, Dallas almost certainly would have never happened.
Perhaps it's time to stop blaming Black Lives Matter and admit that police brutality and racism are catastrophically out of control in this country.  Until we stop brushing it under the rug and pretending it doesn't exist, sadly there will be more body bags for black men AND likely for police.
.

.
TAKE OUR POLL:
---
OK WASSUP! tracks Top News Today, including
Black Lives Matter, Police Brutality and Racism.