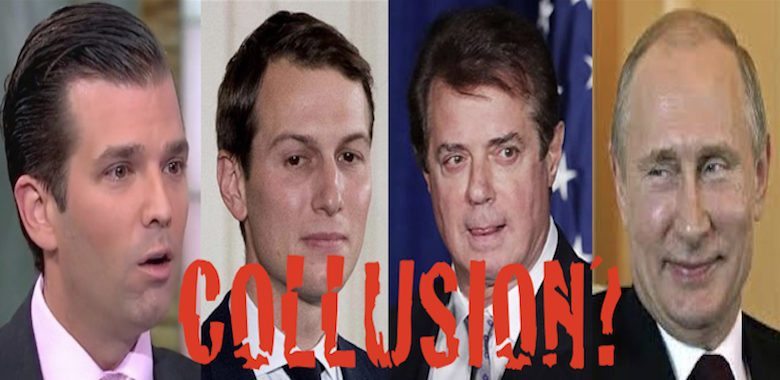 Trump Jr., Kushner, And The Russian Connection
Is this the smoking gun? TAKE OUR POLL!
Is this meeting the smoking gun we've been waiting for? TAKE OUR POLL!
Riddle me this: What was Donald Trump Jr., Jared Kushner, and Paul Manafort doing meeting with Russian operatives only days after the GOP convention, and why are they just now admitting to it?

Top News Today
According to a damning new expose' in The New York Times, the Russians promised Donald Trump Jr. disparaging information about Hillary Clinton that could be used against her in the 2016 presidential election.  So, Trump Jr. took his brother-in-law (Jared Kushner) and then-Trump campaign manager (Paul J. Manafort) along with him to get the scoop and take the Russians up on the dirt they knew.  In what now appears to be standard practice for every single Trump campaign staffer who ever made contact with the Russians during the election, Trump Jr. says he "accidentally forgot" to disclose the meeting to government authorities. Yeah, right!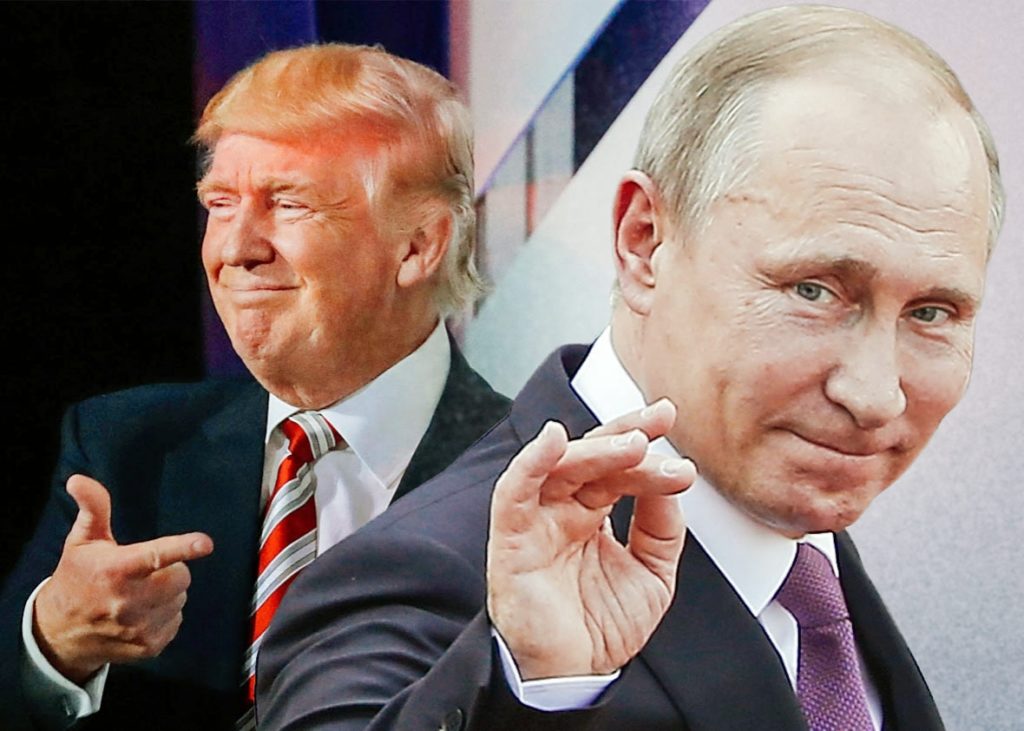 The meeting took place at Trump Tower on June 9, 2016, 2 weeks after Donald Trump clinched the Republican nomination, and was attended by Russian lawyer, Natalia Veselnitskaya, who promised to provide compromising information about Mrs. Clinton.  The fact that Trump Jr. would even accept and host such a meeting, as well as include top adviser Jared Kushner and campaign manager Paul Manafort, highly suggests that the Trump campaign was at least open to accepting election help from the Russians.
On Saturday, Donald Trump Jr. claimed his meeting with the Russians was only to discuss resuming American adoptions of Russian children. However, by Sunday, Trump Jr. came clean and admitted the truth.
"After pleasantries were exchanged, the woman [Natalia Veselnitskaya] stated that she had information that individuals connected to Russia were funding the Democratic National Committee and supporting Ms. Clinton. Her statements were vague, ambiguous and made no sense," Trump Jr. said.  "No details or supporting information was provided or even offered. It quickly became clear that she had no meaningful information."
He added that she then turned the conversation to the adoption of Russian children and the Magnitsky Act, an American law that blacklists suspected Russian human rights abusers.
"It became clear to me that this was the true agenda all along and that the claims of potentially helpful information were a pretext for the meeting," he said.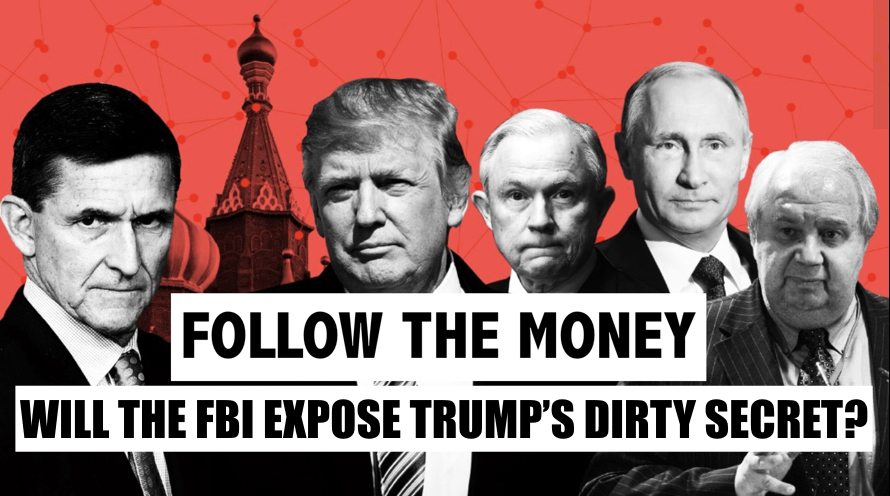 To summarize, Trump Jr. said the Russians offered damaging information about Hillary Clinton to the Trump campaign.  He set up a meeting with members of the campaign and a Russian lawyer but quickly learned that the offer of damaging information was a ruse to actually discuss adoptions.
No harm done, right?  WRONG!
col·lu·sion
/kəˈlo͞oZHən/
noun
secret or illegal cooperation or conspiracy, especially in order to cheat or deceive others.

"the armed forces were working in collusion with drug traffickers"
Top News Today
The fact that Trump Jr. accepted an offer by the Russians to receive information that could tilt the 2016 presidential election in their favor is perhaps the strongest proof of collusion yet.  It doesn't matter that the meeting may have been a setup and actually provided them with nothing helpful.  Trump Jr. and his campaign colleagues entered the meeting expecting to leave with helpful information.  That is collusion.
Realizing that this new information could add more fuel to the fire, Mark Corallo, a spokesman for Donald Trump's team of attorneys, tried to get ahead of the story.
"The president was not aware of and did not attend the meeting," he said on Sunday.
Additionally, Donald Trump Jr. attempted to save his buddies by saying when he asked Manafort and Kushner to attend the meeting, he did not tell them in advance what the meeting would be about.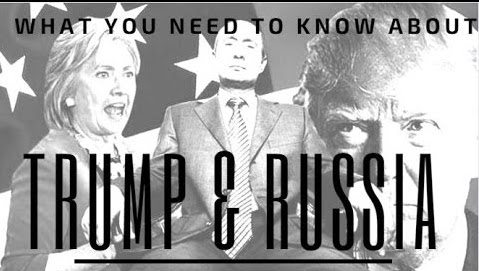 Every existing US intelligence agency has already concluded that the Russians purposely worked to tip the election in favor of Donald Trump, partially by stealing and then providing to WikiLeaks internal Democratic Party and Clinton campaign emails that were embarrassing to Mrs. Clinton. Intelligence officials, led by special investigator Robert Mueller have also been looking into members of the Trump campaign and their alleged collusion with Russia to assure a Trump victory.
Is this meeting the smoking gun we've been waiting for?
TAKE OUR POLL:
---
OK WASSUP! Top News Today:
Does the Trump Jr. meeting prove Russian collusion?
TAKE OUR POLL!