Smoking Gun In The Hands Of Donald Jr.
- How Trump Jr. Could Bring The White House Down
Ladies and gentlemen, where there's smoke there's fire.  I present to you THE SMOKING GUN!

Top News Today
For the past year, Donald Trump, his former campaign operatives, and his sons have adamantly denied any possibility of collusion between the Russians and the Trump campaign — calling any and every suggestion of such a connection "Fake News." Well, it was fun while it lasted, but, thanks to Donald Trump Jr., they can't sing that tune any longer.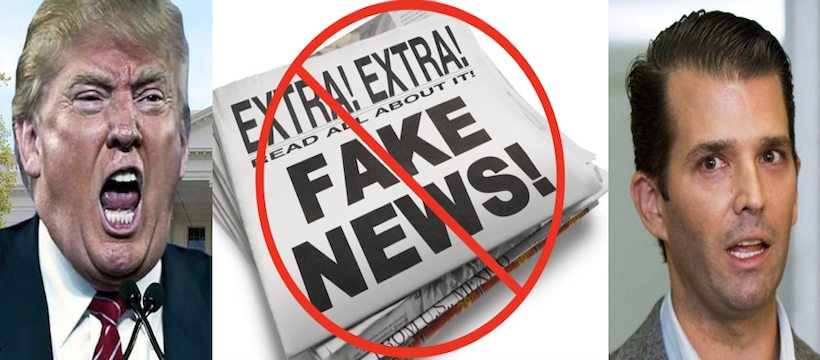 In what is being called a smoking gun bombshell, The New York Times got their hands on a string of emails which proves that a Kremlin-based attorney conducted a meeting with the Trump camp in order to discredit Hillary Clinton and help Donald Trump win the 2016 presidential election.  The Times threatened to publish the emails unless Donald Trump Jr. told the truth and admitted that the meeting he claimed to be about "adoptions" was actually an attempt to collude with Russia. Backed into a corner, he opted to tell the truth.
On Tuesday, Trump Jr. released the full set of emails to the general public via Twitter, effectively ending his "used-car salesman" habit of lying.
The cast of characters featured in the emails includes Rob Goldstone, a publicist, and former British tabloid writer; Emin Agalarov, a singer-songwriter, and son of Russian oligarch Aras Agalarov, who hosted the Trump-owned 2013 Miss Universe Pageant in Moscow; and Natalia Veselnitskaya, a Russian lawyer with direct ties to the Kremlin.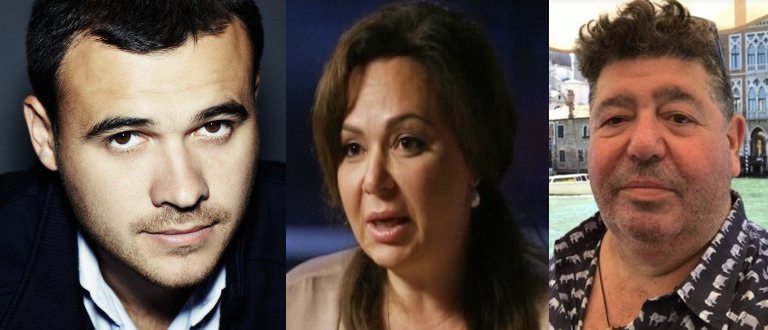 .
On Jun 3, 2016, at 10:36 AM, Rob Goldstone wrote:
Good morning
Emin just called and asked me to contact you with something very interesting. The Crown prosecutor of Russia met with his father Aras this morning and in their meeting offered to provide the Trump campaign with some official documents and information that would incriminate Hillary and her dealings with Russia and would be very useful to your father. This is obviously very high level and sensitive information but is part of Russia and its government's support for Mr. Trump – helped along by Aras and Emin. What do you think is the best way to handle this information and would you be able to speak to Emin about it directly? I can also send this info to your father via Rhona, but it is ultra sensitive so wanted to send to you first.
Best
Rob Goldstone
On Jun 3, 2016, at 10:53 AM, Donald Trump Jr. wrote:
Thanks Rob I appreciate that. I am on the road at the moment but perhaps I just speak to Emin first. Seems we have some time and if it's what you say I love it especially later in the summer. Could we do a call first thing next week when I am back?
Best,
Don
On Monday, June 06, 2016, 12:40 PM, Rob Goldstone wrote:
Hi Don Let me know when you are free to talk with Emin by phone about this Hillary info – you had mentioned early this week so wanted to try to schedule a time and day Best to you and family
Rob Goldstone
On Jun 6, 2016, at 3:03 PM, Donald Trump Jr. wrote:
Rob could we speak now?
d
On Monday, June 06, 2016, at 3:37 PM, Rob Goldstone wrote:
Let me track him down in Moscow What number he could call?
On Jun 6, 2016, at 3:38 PM, Donald Trump Jr. wrote:
My cell [REDACTED] thanks
d
On Jun 7, 2016, at 4:20 PM, Rob Goldstone wrote:
Don Hope all is well Emin asked that I schedule a meeting with you and The Russian government attorney who is flying over from Moscow for this Thursday. I believe you are aware of the meeting – and so wondered if 3pm or later on Thursday works for you? I assume it would be at your office.
Best
Rob Goldstone
On Jun 7, 2016, at 5:16 PM, Donald Trump Jr. wrote:
How about 3 at our offices? Thanks rob appreciate you helping set it up.
D
On Jun 7, 2016, at 5:19 PM, Rob Goldstone wrote:
Perfect won't sit in on the meeting, but will bring them at 3pm and introduce you etc. I will send the names of the two people meeting with you for security when I have them later today.
best
Rob
On Jun 7, 2016, at 6:14, Donald Trump Jr. wrote:
Great. It will likely be Paul Manafort (campaign boss) my brother in law and me, 725 Fifth Ave 25th floor.
.

.
Top News Today
The emails are incredibly telling. They reveal that Trump Jr. was indeed aware that the meeting was the Russian government's attempt to offer support to Donald Trump by providing him with negative information about Hillary Clinton.  They also clearly state that he knew the meeting would include a Russian government attorney (Natalia Veselnitskaya). Additionally, Goldstone's note that he would "send the names of the 2 people meeting with you for security" fully negates Trump Jr's original claim that he had no idea who he'd be meeting.  They also prove the importance of the negative Clinton information Trump Jr. expected, particularly since he felt it necessary to include "Paul Manafort (campaign boss) my brother in law and me" in the meeting hosted inside Trump Tower at "725 Fifth Ave 25th floor."
Now, after a year of untruths and the twisting of facts, there is no further way to deny it: Donald Trump Jr., Donald Trump Sr., and everyone around them all lied — BIGLY! They repeatedly told the American public that they had NO connection with or assistance from the Russians, while being completely aware of at least this one meeting from the summer of 2016. In fact, first-son-in-law and presidential adviser Jared Kushner lied THREE TIMES on his government security clearance form, where he originally claimed zero connection with the Russians but only recently revised to (FINALLY) tell the truth.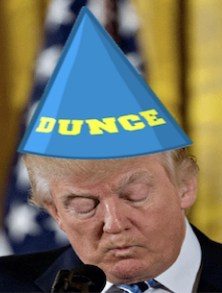 Is this the smoking gun the sane segment of the American public has been waiting for?  Do these lies finally provide the smoking gun that causes the short-lived Trump era to implode and come crumbling down? Special investigator Robert Mueller and congressional intelligence committees seem to see a smoking gun, as they have each since initiated a full-scale investigation into the Trump family and their (at least now) apparent history of lies and cover-ups.
However, there is one tell-tale sign that seems to best underscore the magnitude of the situation: Donald Trump has not been seen in public for 3 days and has gone completely radio silent on Twitter. In fact, his one and only statement on the subject came from his official representatives and said: "My son is a high-quality person and I applaud his transparency."
(As if being caught in a bold-faced lie and backed against a wall into telling the truth is "transparency").
Well, if that doesn't Trump all (pun intended)!
.
..
---
OK WASSUP! covers Top News Today –
Trump Jr. smoking gun could bring
the Trump era crumbling down.