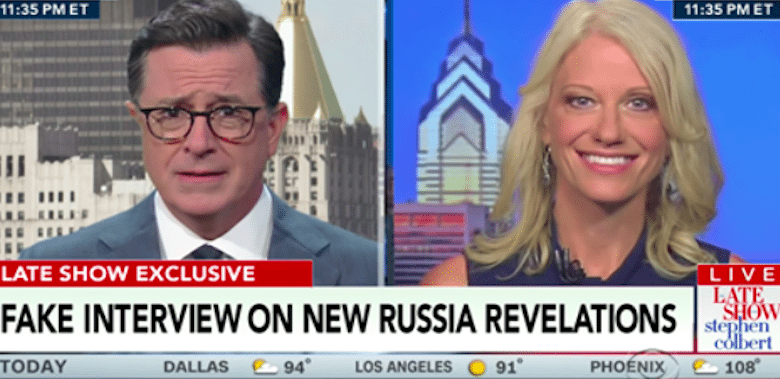 Stephen Colbert Mocks Kellyanne Conway
It's been quite a challenging week for the Trump family and Trump White House.  However, leave it to Stephen Colbert to add just one more log to the already roaring fire.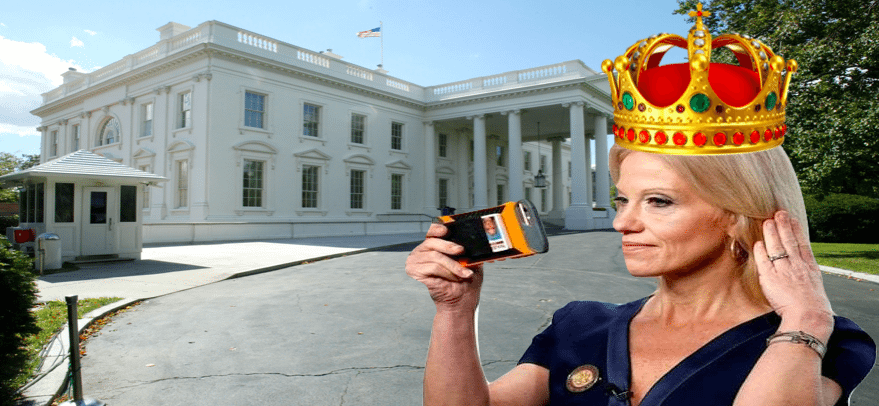 Entertainment
We all know that Trump senior adviser Kellyanne Conway is a purveyor of 'alternative facts' — AKA a habitual liar. We also know that she has built this reputation by faking her way past television interviewers… that is, until Colbert stepped in.
During a mock interview comedy sketch this week on the CBS "Late Show," Colbert posed the tough questions to Conway questions the way it should be done.  He also didn't allow her to wiggle her way out of a tight spot like most journalists.
Check out the hilarious hijinks in the video clip below.
THANK GOD IT'S FRIDAY!
---
OK WASSUP! covers entertainment:




Stephen Colbert mocks Kellyanne Conway.