Kim Davis Defies Court Order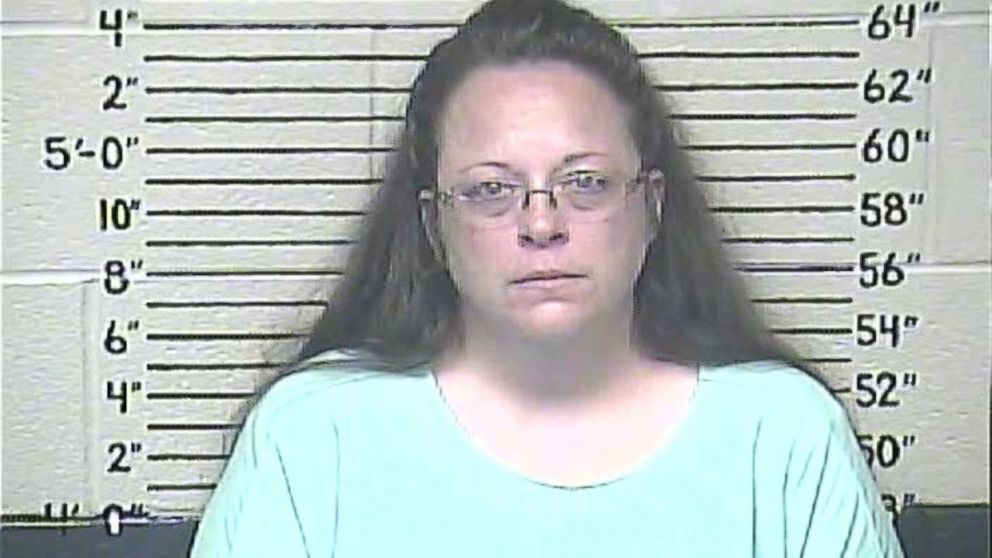 ---
---
Embattled Kentucky clerk Kim Davis is playing a dangerous game of chicken regarding the issuance of marriage licenses to same-sex couples in her county — a game that could soon land her back behind bars.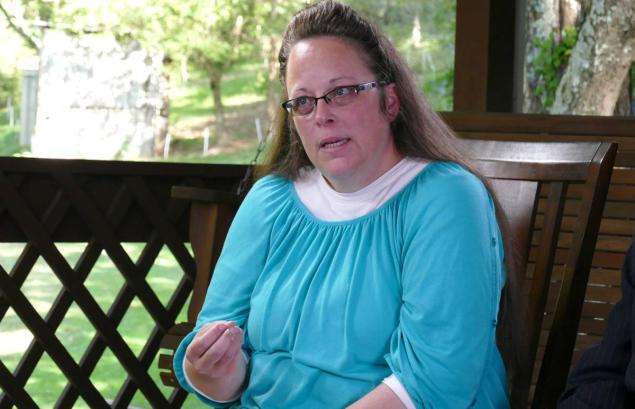 Same-Sex Marriage
When Kim Davis was released from jail last week, U.S. District Judge David Bunning was very clear on the conditions of her release: if she would not issue marriage licenses to everyone, then she would have to step aside and not interfere with her employees issuing marriage licenses on her behalf.  Davis agreed to the conditions.
Now it appears Davis has been trying to pull a fast one on Judge Bunning by skirting the law.
Upon her return to work last week, Davis made the bold choice to purposely alter the marriage forms. Not only did she cross out her own name on the forms, but she instructed her deputy to only initial the marriage licenses then notarize them as a notary public, instead of sign them outright as the deputy clerk of the county. This bit of a switcheroo on her part may have actually invalidated the marriage licenses issued to same-sex couples last week.
"A notary has nothing to do with it," Mason's attorney, Richard Hughes, said, adding that it was "really bizarre" Davis would alter the forms.
"Unless she's got a really good reason, and I'll certainly be patient and wait to hear it, the only inference I personally can draw from it is she is trying to circumvent the court's order," he said.
Attorneys for the American Civil Liberties Union complained that the changes Davis made on the form now require Mason to issue the licenses "in his capacity as a 'notary public' rather than a deputy clerk of the Rowan County Clerk's Office," changes that "do not comply" with the court's order to not interfere with her employees who issue the licenses.
"These alterations call into question the validity of the marriage licenses issued," the attorneys wrote in a motion asking the judge to certify the case as a class-action lawsuit.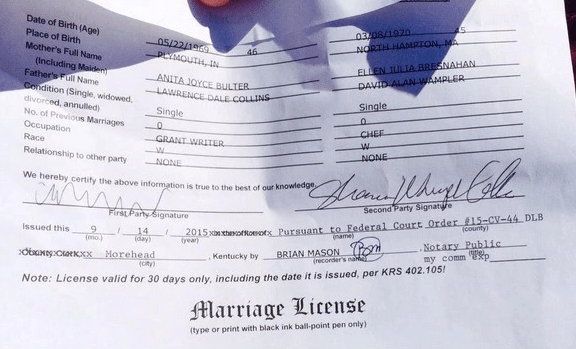 Same-Sex Marriage
When questioned about her actions, Kim Davis didn't seem the least bit fazed or fearful of thumbing her nose at the court. In fact, in an interview with ABC News on Tuesday, Davis brazenly admitted she has not fully complied with the court order — again using "religious beliefs" as her go to excuse.
"I can't put my name on a license that doesn't represent what God ordained what marriage to be," Davis said. "They're not valid in God's eyes, for one.  I have given no authority to write a marriage license. They did not have my permission, they did not have my authorization."
Davis aggressively defended her actions and rejected criticism that she is a homophobe. She also rejected claims that she is hypocrite for denying marriage licenses when she has been married 4 times and has had children out-of-wedlock.
"I'm forgiven. Washed clean," she said in an attempt to ignore her own past, while passing judgment on the lives of others.
Davis added that she was prepared to return to jail over the altered and, possibly invalid marriage licenses. With this bold admission, she may soon get her wish.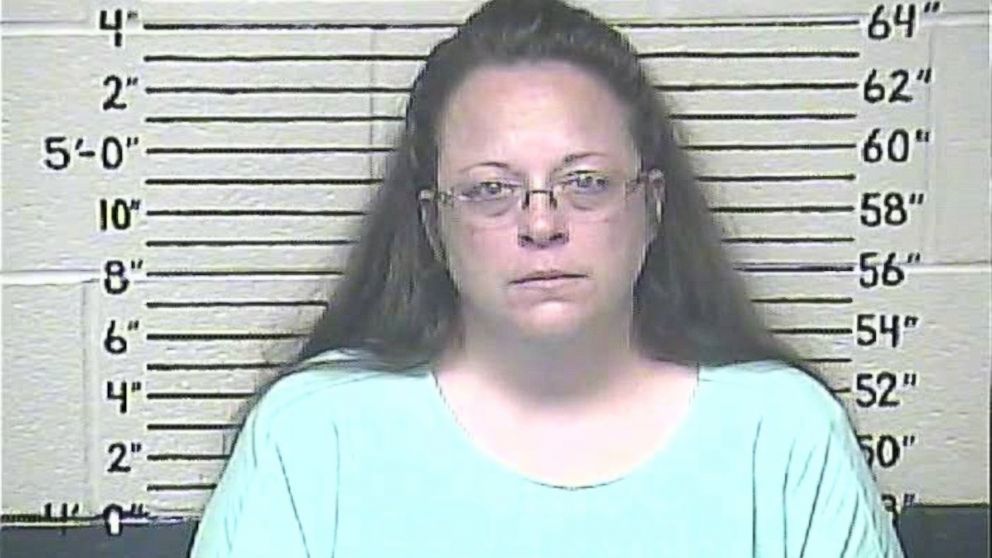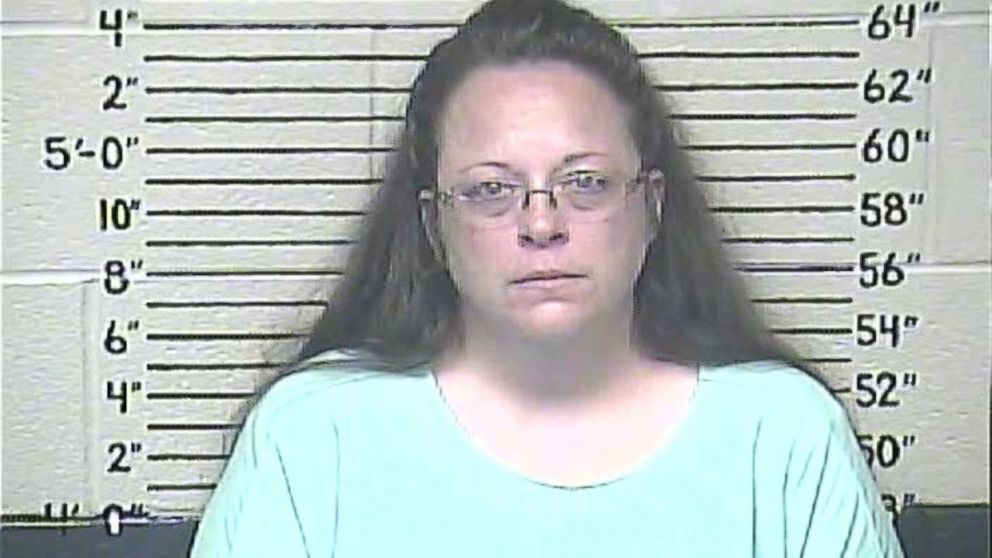 ---
OK WASSUP! discusses same-sex marriage. Today's article:




Kentucky clerk Kim Davis has invalidated marriage licenses,




which means she could be on her way back to jail.