Gulfstream G650 Jet Is A Millionaire's Dream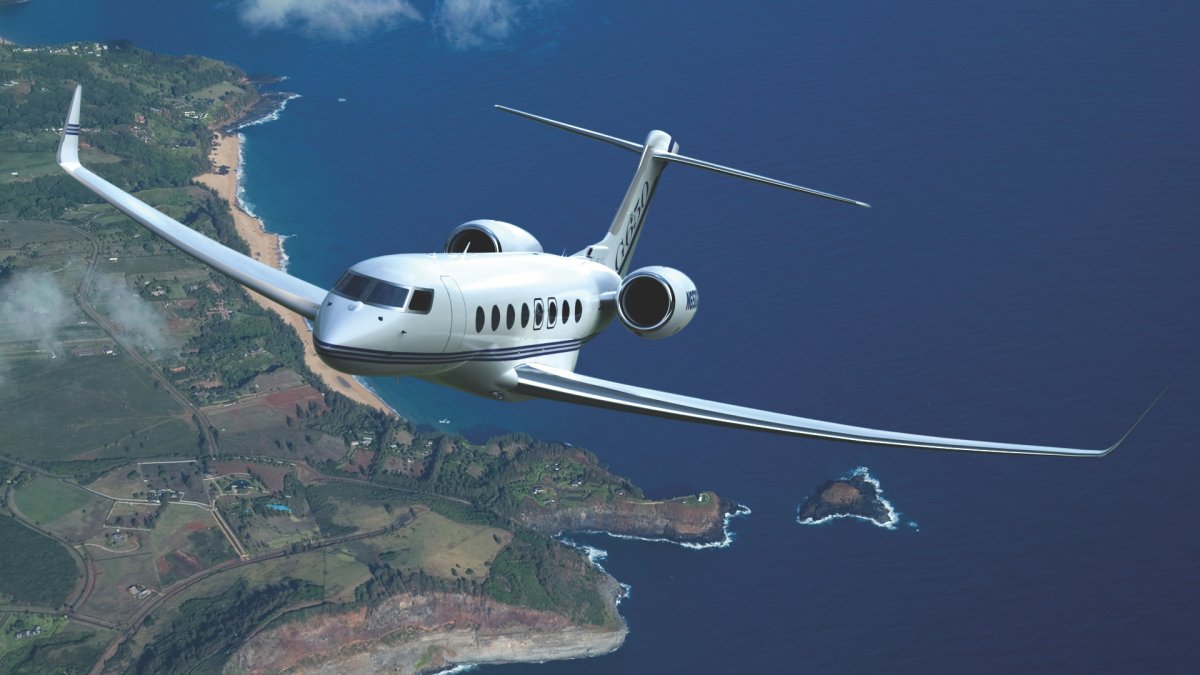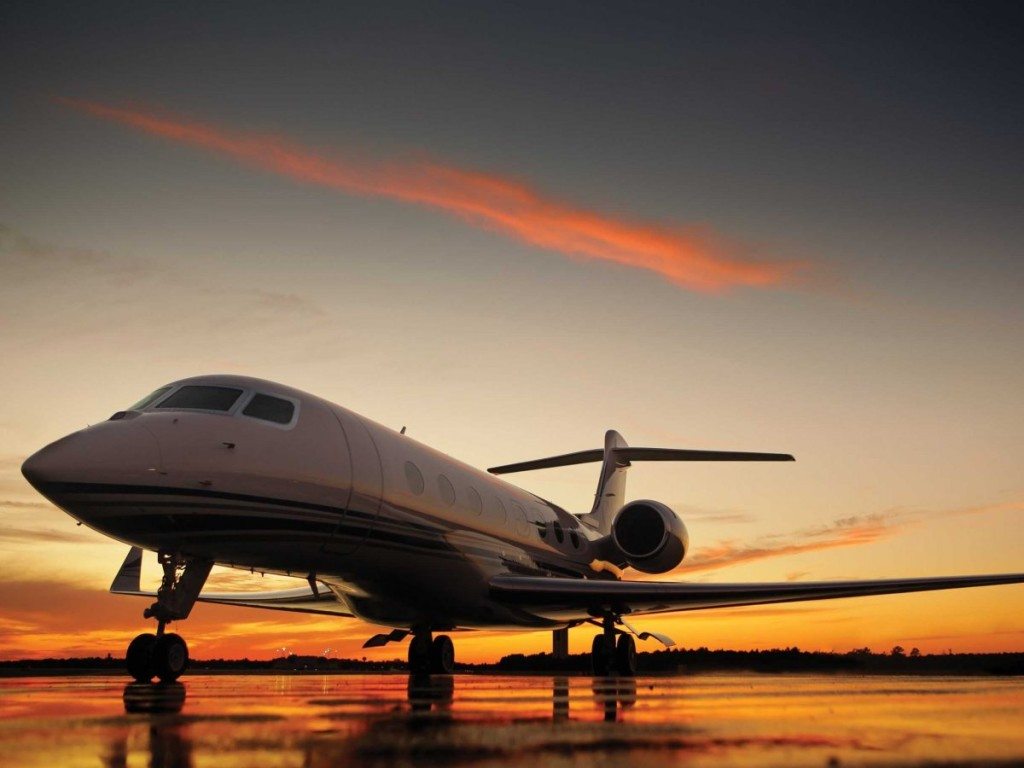 ---
---
Have you ever thought about what you would do if you were a multi-millionaire?  Well, the Gulfstream G650 private jet might be an exciting new toy to add to the toy box.

Travel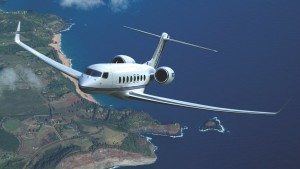 At $65 million, the Gulfstream G650 is the crème de la crème and absolute best private jet money can buy.  It is also the fastest and largest purpose-built private jet on the market, with the tallest, longest, and widest cabin in its class.
With two Rolls-Royce engines, the plane has a top speed of Mach 0.925 — which is nearly the speed of sound and unbelievably faster than commercial jets. Its range is also more than 8,000 miles non-stop. For example, flying from London at near top speed, the Gulfstream G650 can reach New York and Beijing. At a slower, more fuel-efficient rate, it can reach Buenos Aires and Los Angeles.  At its maximum takeoff weight, it can climb to 41,000 feet — well above bad weather and crowded commercial jet routes — in a mere 22 minutes.
Inside this lap of luxury, there's room on board for 8 passengers and a crew of 4. There's also a separate compartment for crew members to give passengers privacy and still remain comfortable.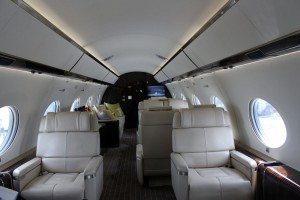 Once on board, you can fly around the planet in a cabin flooded with natural light.  During the day, the huge windows — 16% bigger than those on the Gulfstream G550 — let in loads of light. Also, the cabin is filled with air that is richer than what you would breathe in cheaper planes.  The Gulfstream G650 is designed so the cabin can be pressurized to a higher level than normal. The result is that passengers feel like they're breathing at an altitude of 3,000 to 4,000 feet, instead of 8,000 feet, similar to commercial jets. This makes flying less tiring and more comfortable.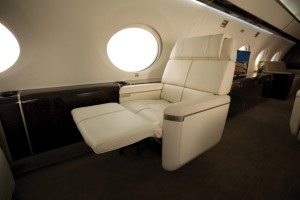 In addition to all of the luxury amenities, the galley is equipped with a water-sterilization system, as well as china, crystal, and flatware for serving world-class meals. An iPhone app can even be used to control television screens, cabin lighting and window shades.
Buyers get to choose from 12 different floor plans and may customize the look of their plane to their very distinct tastes.
Imagine driving to the airport whenever you want, pulling your car onto the tarmac only a few steps from your very own plane, boarding without removing your shoes, liquids or a computer, then jetting off to some exotic location on a whim while surrounded by the epitome of opulence.
So, are you sold?  Do you want one?  Well, assuming you have an extra $65 million dollars sitting around gathering dust, getting your hands on the Gulfstream 650 takes a lot of patience.  There's a huge waiting list from the world's rich and famous, so you'd have to wait years for delivery after placing an order — and there's no way to cut the line.
Oh well, back to reality!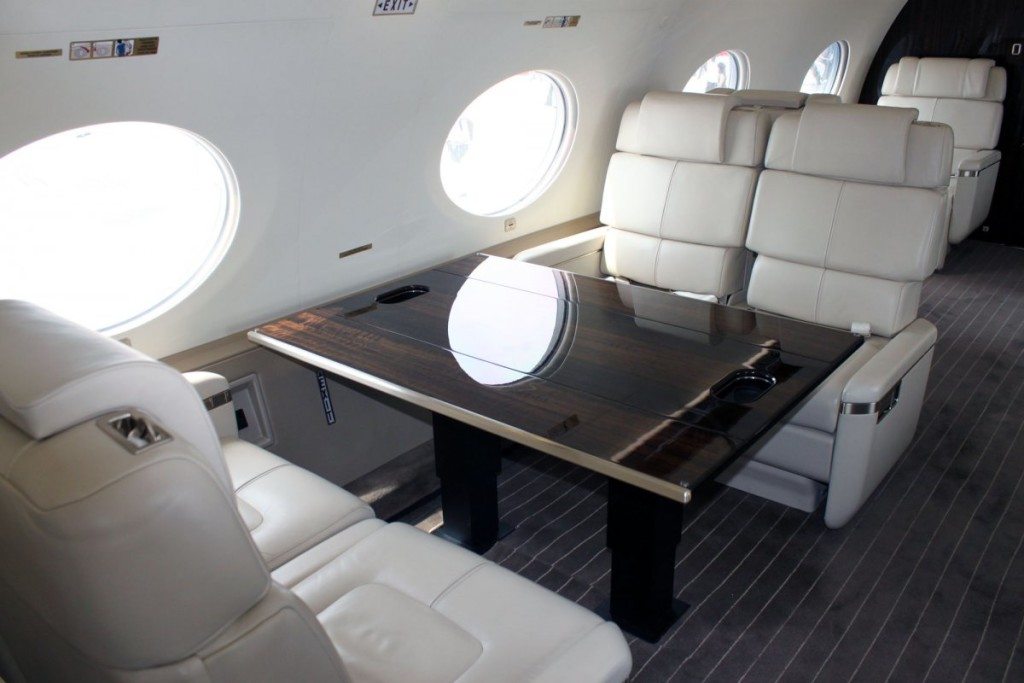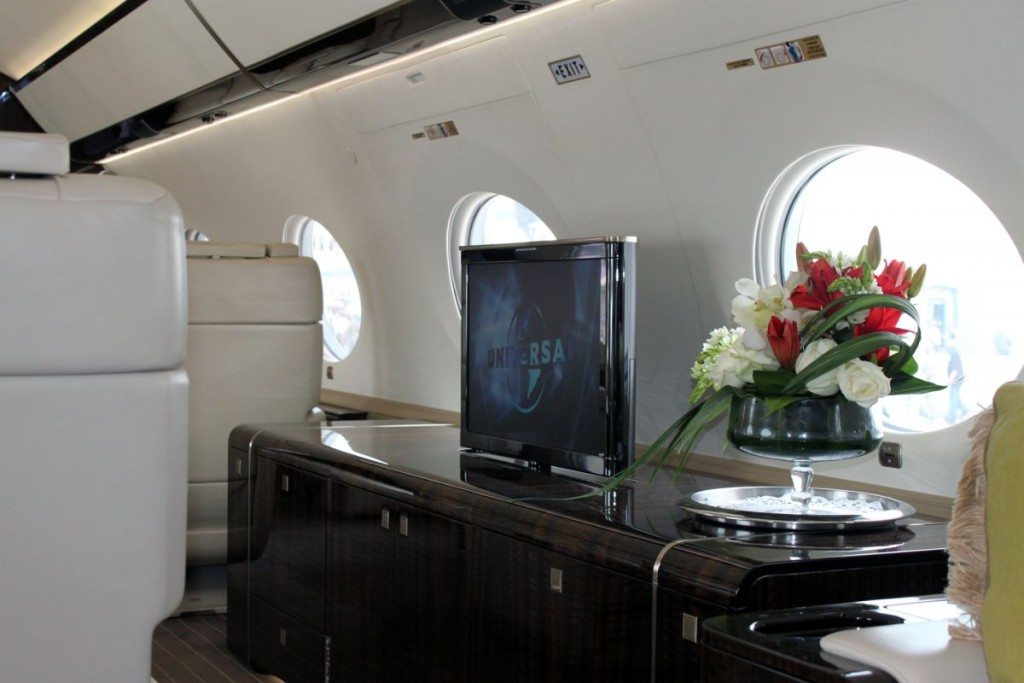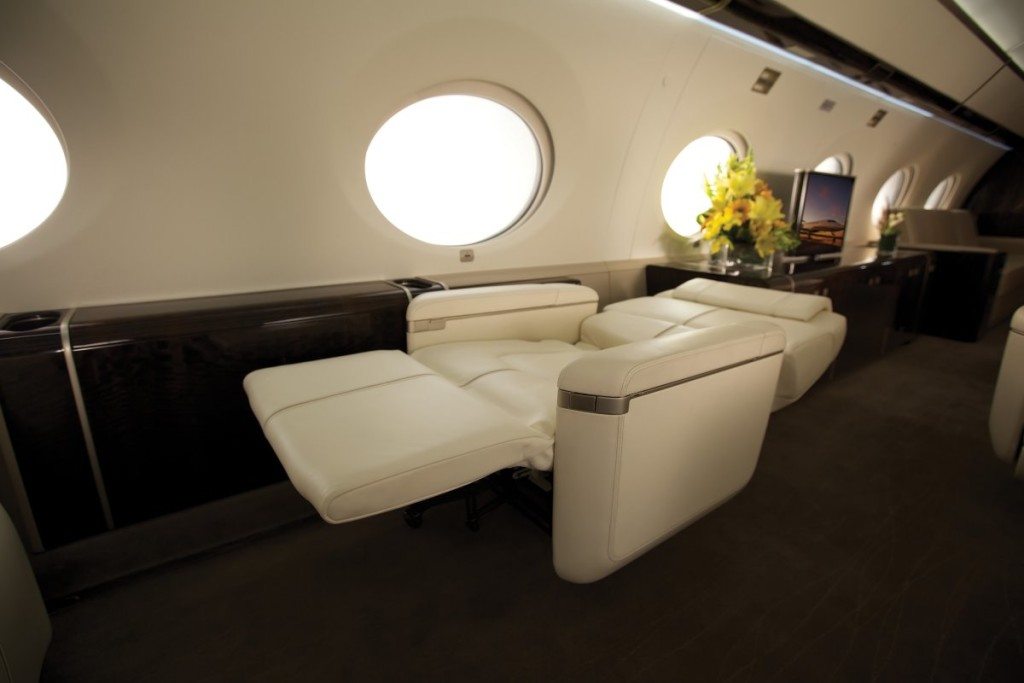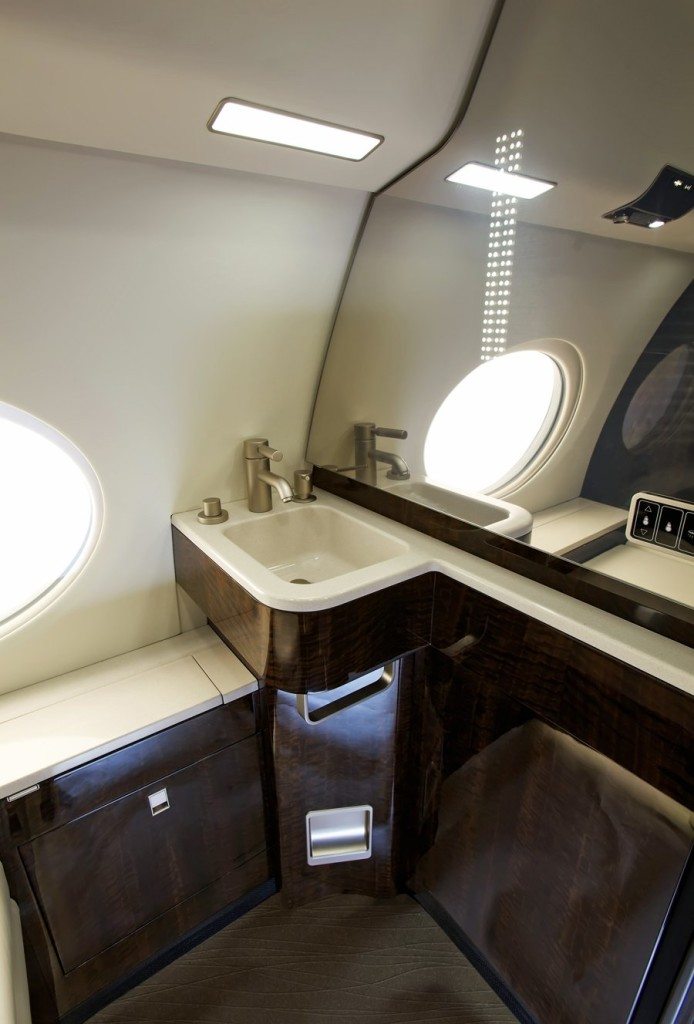 THANK GOD IT'S FRIDAY!
---
OK WASSUP! covers travel news.  Today's article:
The Gulfstream G650 jet Is a millionaire's dream.