BMW Motorcycle Is The Wave Of The Future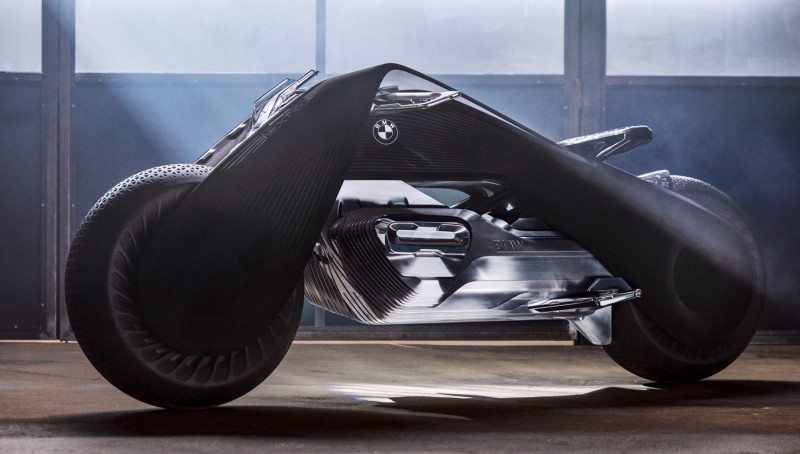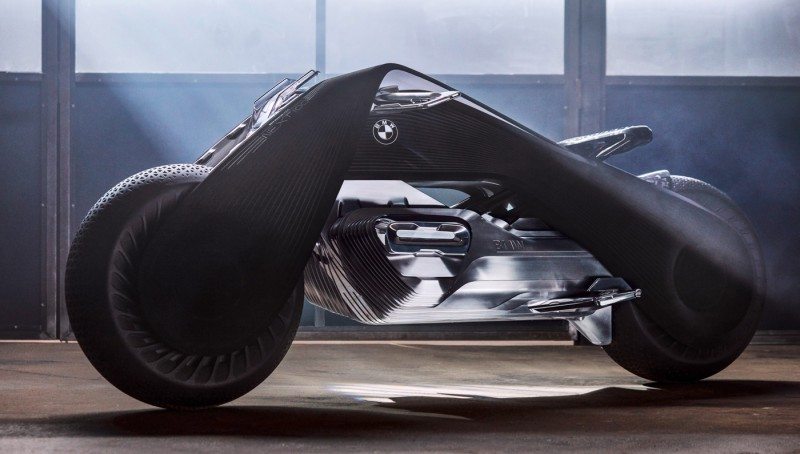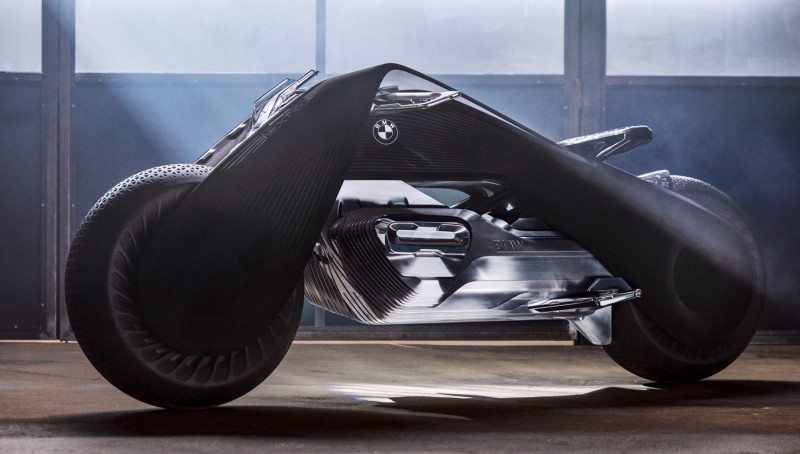 ---
Technology –
BMW Motorcycle Is
The Wave Of The Future
---
Do you like the latest and greatest tech toys?  Well, hopefully, you've not been naughty but nice and can ask Santa to bring you the new BMW motorcycle (once it finally comes out).

Technology
Best known for its speedy autos, BMW has recently unveiled a sporty new cycle just in time for its 100th birthday (and Christmas). The new Motorrad Vision Next 100 concept motorcycle has been designed to be so smart, a rider wouldn't need a helmet or a padded riding suit. This is possible due to a self-balancing system that will keep the bike upright regardless if the rider is moving or not. Or in other words, new riders wouldn't have to worry about toppling over, while seasoned riders would be able to push the envelope further than ever before.
A major feature of the Motorrad is the absence of the standard instrument panel. Such a panel would be made obsolete, since most information would be displayed via an included augmented reality headset that shows data as it becomes relevant. This means you'd spend more time enjoying open air driving and less time worrying about your speed or range. Combine that with BMW's promise that their new creation will be a "zero-emission" cycle (likely an electric), and you're in for a treat.
If you like feeling the wind in your hair as your race down a rural highway at top speeds, this new addition to the BMW family might just whet your appetite. However, temper your excitement as you won't see this motorcycle on the road any time soon. Due to the ambitious technology of such a cycle, the self-balancing system wouldn't be enough to protect you if you crashed the bike yourself, or if you were forcefully ejected from your bike.  With that in mind, federal regulators will almost certainly require some sort of helmet before ever approving this machine for the road, even if was not as cumbersome as the one you'd wear today.
Still, check out this sweet cycle and dream…
THANK GOD IT'S

BLACK

FRIDAY!
.
---
OK WASSUP! covers technology. 
The new concept motorcycle from BMW.