MORE TROUBLE FOR BISHOP EDDIE LONG
First there was one. Then two. By Saturday night there were four. Now there are reports that as many as 30 young men are prepared to come forward in the rapidly growing sexual molestation case against Bishop Eddie Long.
However you try to spin or twist it, this is not at all good news for the popular Atlanta pastor who, ironically, preaches an extremely homophobic message. It's bad enough when one person comes forward with claims of inappropriate sexual contact with them while they were a minor. But when 30 young
MEN
present damning notes, inexplicable photos, and corroborated stories, let's just say the evidence is pretty insurmountable.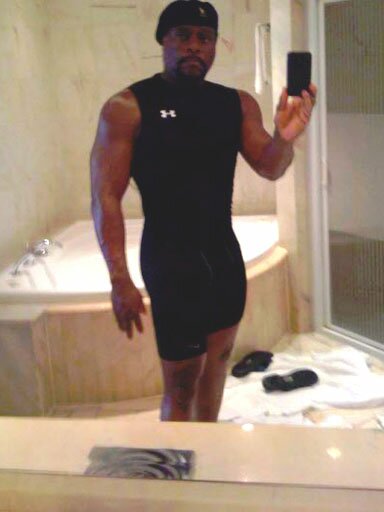 Bishop Long has been eerily quiet about the incredibly serious charges against him. He originally agreed to a radio interview and possible press conference last Thursday to address the claims, but canceled both at the 11th hour supposedly at the advice of his attorneys. But with Sunday morning fast approaching and a congregation of 25,000 waiting for him to address the church and say
something
about the charges, Bishop Long could remain quiet no more.
And so yesterday morning, at the 8am and 11am services, Bishop Long took to the pulpit before a SRO audience of congregants and journalists to deliver his Sunday sermon --- and to finally speak about the case against him. Except, what was most interesting is not what he said, but rather what he
didn't
say. Pastor Long vowed to "vigorously" defend himself against the lawsuits alleging that he used his position to coerce young male members of his flock into sex acts.
"Please hear this: I have been accused. I'm under attack. I want you to know that I am not a perfect man, but this thing I'm gon' fight,"
said Long, while preaching a sermon on surviving painful times.
"I feel like David against Goliath. But I've got five rocks, and I haven't thrown one yet,"
he said to thunderous applause. Then he dropped his microphone on the pulpit with a loud thud, took his wife Vanessa by the hand and left the stage. Never once did he say "I AM INNOCENT," or "THESE CHARGES ARE FALSE," or "I DID NOT DO THIS!" No! All he said was
"I am not a perfect man,"
and
"I'm gon' fight."
Hmmm...
With four young men filing four separate lawsuits against him, how will Bishop Eddie Long have the time to lead a mega-church of 25,000 members AND STILL "fight" the charges levied against him? And if 30 young men do come forward with extra charges and evidence, how can Bishop Eddie Long remain an effective leader of a church of 25, let alone 25,000?? And as a minister, with photos you've taken of yourself in a bathroom, wearing spandex, and forwarding to young male members of your congregation --- how do you even begin to "fight" that sort of evidence???
However you try to spin or twist it, this is not at all good news for the popular Atlanta pastor!
`
`