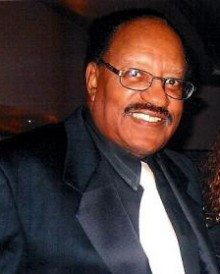 He was 1/4th of the legendary Motown singing group, "Smokey Robinson and the Miracles." Now, founding member Bobby Rogers has died.
Originally designed as a group of 4 men and 1 woman, the group trimmed down to just the 4 men, with Rogers an integral part of their popular sound. Hits including "Shop Around," "Tracks Of My Tears" and "Ooh, Baby Baby," among others, were all part of Rogers' original vision with Robinson.
Smokey Robinson, who was born only hours apart from Rogers in the same Detroit hospital on February 19, 1940, saluted his friend with a statement, saying: "Another soldier in my life has fallen."
"Bobby Rogers was my brother and a really good friend," Robinson said. "I am really going to miss him. I loved him very much."
Bobby Rogers was 73.