LARRY KING CALLS IT QUITS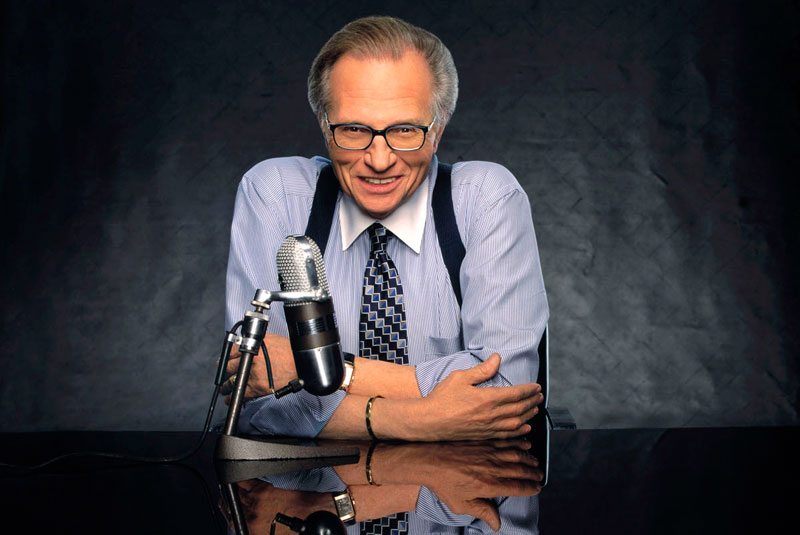 He's been in broadcasting for more than 50 years and a staple on CNN for 25 years. But now, he says it's time to go.
After making the Guinness Book of Records as the long serving host of "Larry King Live," 76-year-old Larry King announced Tuesday that he has decided to leave his show this fall. His announcement came via Twitter, and being the centerpiece of CNN's prime-time lineup, it has rocked the broadcast world.
According to King, he had just interviewed basketball superstar LeBron James at his home in Ohio, and was flying back to Los Angeles when it hit him. "I said, 'I can't top this,' " King recalled on his show last night. "I'm not getting younger. I want more time with other things. It's time to go."
CNN is in the midst of various network changes. Campbell Brown, who hosts her own show during the network's prime time line-up, announced earlier this month that she will be leaving her program behind due to poor ratings. CNN has consistently lost out to MSNBC during the prime time hours, which has prompted the network to want to get younger, edgier, and possibly more partisan. Larry King doesn't fit into any of those categories and likely saw the writing on the wall that it was time to "hang up the suspenders."
King will not be retiring completely, as he has signed a new contract to host specials for the cable news channel. But his departure from prime time marks a major turning point for CNN, which has built its schedule and much of its reputation around "Larry King Live" for 25 of the network's 30 years on the air. No word yet on who or what will replace him.